Small Business Technology News
Cisco Drops $150M In Investment Funding For Internet Of Things Startups
Written by Tim Morral
Published: 5/6/2014
By investing in early-stage companies, Cisco hopes to encourage and ultimately benefit from startups that specialize in creating a system of Web-based connections among common, everyday objects.
Technology firms know how difficult attracting investors can be. Although tech startups are a popular target for investors, a crowded marketplace makes it difficult for new companies to stand out from the crowd and secure the funding they need to transform innovation into business reality.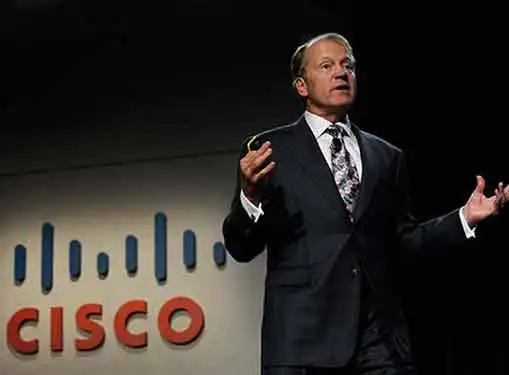 So Cisco's recent announcement that it was joining the list of large technology companies that are creating business units to invest in early-stage technology companies is good news for tech startups. In a press release, Cisco said it will invest $150M in startups and accelerators that specialize in the Internet of Things (IoT)--the next wave of technologies that leverage the Internet to create connections between ordinary things like appliances, thermostats and other objects.
"Our ability to identify and stay ahead of market disruptions is deeply rooted in our build, buy, partner and integrate approach to innovation," said Hilton Romanski, senior vice president, Cisco Corporate Development. "We gain valuable insight and an understanding of market trends through equity investments in young and interesting companies who are leading the way through new market disruptions."
It's important to note that this isn't Cisco's first foray into investment. Over the past several decades, Cisco has invested $2 billion in more than 80 investments. However, the company's new commitment will allow Cisco to create an investment arm that will specifically target tech startups over the next three years.
The Internet of Things has generated significant buzz in technology circles. By creating opportunities for online connections, technology providers will enable consumers to monitor and even control ordinary objects. For example, with the IoT, a consumer can receive a text message when the battery in their smoke detector needs to be replaced or a farmer can be automatically notified when crops are ready to harvest.
Cisco also announced that it kicked off its new initiative with investments in Ayla (a U.S. firm that produces software for the collection of data from devices), Evrythng (a U.K. startup that specializes in applications that connect consumer products to the Internet) and Alchemist Accelerator.
"The more things that are connected to the Internet, whether it's a thermostat or tennis shoes, Cisco benefits with the back-end infrastructure," Jayson Noland, an analyst with Robert W. Baird told the San Jose Mercury News.
Share this article
---
About Our Entrepreneur News
We publish news articles for entrepreneurs every day. Our small business news articles review trends in business management, analyze the impact of new government policies, present relevant entrepreneurial research findings, and cover many other topics of interest to small business owners.
---
Additional Resources for Entrepreneurs