Small Business Technology News
Cybercriminals Target Small Businesses This Tax Season
Written by Tim Morral
Published: 3/11/2014
Business owners are facing an onslaught of phony emails from cybercrooks and fraudsters trying to unleash a variety of cyber scams on unsuspecting small businesses during the tax season.
For many business owners, few things are more terrifying than receiving an email from the IRS during tax season. When the IRS goes to the trouble of tracking you down, it's rarely to deliver good news. So business owners are motivated to open emails and deal with problems as quickly as possible to avoid additional issues with their small business taxes.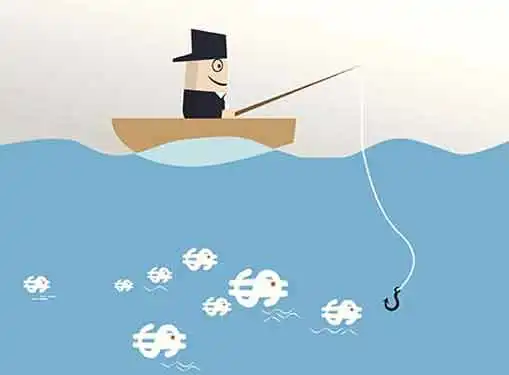 Unfortunately, that might be a big mistake because it could unleash a wave of malicious cyber activity on your business this tax season.
According to a recent report at SmallBizTrends, cybercriminals are sending phony IRS-based emails to small businesses as a point of entry for identity theft and the introduction of malware into small businesses' IT environments.
"(During tax season) small businesses are especially lucrative targets for cybercriminals, particularly in the BYOD era where work and personal data is accessed on the same device, including bank records and sensitive emails," Brian Burch, VP of Global Consumer and Small Business at Symantec told SmallBizTrends.
Symantec identified three of the most common tax-based schemes that are targeting small businesses this year:
Financial Trojans -- using the names of popular small business accounting packages (e.g. TurboTax), these scams attempt to entice recipients to click a link, enabling the scammer to steal your financial credentials
Phishing Scams -- emails with HTML file attachments can reside on your computer (if the file is opened) and collect sensitive financial information from both you and your employees
Malicious Threats -- threats like CryptoLocker encrypt files on your computer, enabling hackers to hold your business ransom
Sophisticated password protection is an obvious first step toward protecting your business from cybercriminals this tax season. However, it's also important to use common sense and to avoid downloading files or clicking links from untrusted sources.
"Scammers are quite good at making emails and links look legitimate," said Burch. "The most lucrative tax return schemes are based on identity theft, so ensure your email is truly sent from the advertised source before opening it."
Share this article
---
About Our Small Business News
If you enjoyed this article, you can find plenty more like it on our site. We cover essential news stories for business owners. In addition to breaking news for entrepreneurs, we also have tons of how-to articles that cover topics like writing a business plan, preparing a marketing plan, getting publicity and much more.
---
Additional Resources for Entrepreneurs