Digital Business Cards: Putting The 'networking' In 'social Networking'
Written by Jenna Weiner
Published: 9/3/2009
A new niche market of "digital business cards" has become popular, using smartphone, social networking and USB technology.
With the world becoming increasingly digital, it should not be surprising news for small business owners that traditional print services - such as business cards - are now getting digital makeovers.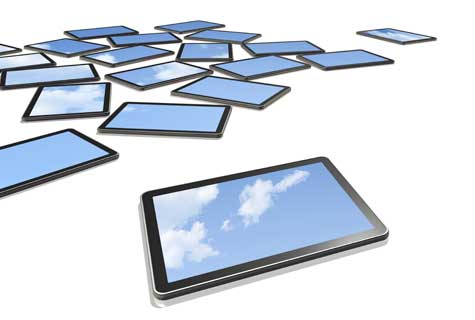 In the case of digital business cards, a new niche industry has cropped up specializing in ways to transmit business contact information using smartphones, social networking websites or USB drives.
One startup company, Poken, developed what looks like a miniature toy with an oversized hand, which stores typical business card information such as name, company, address, phone number and social networking profile links in an encrypted personal identification number, Inc. magazine reported.
Two Poken users can "high four" each other to swap business card information, transmitted through infared sensors in the device's hands. The users can then detach the hand from the rest of the device and upload it via their computer's USB drive, the magazine reported.
Other digital business card strategies include Bump, the iPhone application that uses technology similar to that of Poken; EverNote, an application which converts pictures of business cards into text data; and twtBizCard, which allows Twitter users to transmit business card information through hashtags, reported Inc.
Considering the rapid growth of smartphones, business applications leveraging that technology will likely be positioned for similar growth - a recent Gartner report found that smartphones, whose global sales increased 27 percent since last year while overall mobile sales decreased, represent the fastest-growing segment of the mobile devices market.
Have Friends Who Might Like This Article?

Share this on Twitter
Let them know on LinkedIn
Ready to Learn More? We Think You Might Like These Articles:
---
About Our Breaking Small Business News
If you enjoyed this article, you can find other breaking news for entrepreneurs on our site. We cover important news stories for business owners. In addition to breaking news for entrepreneurs, we also have tons of helpful articles that cover topics like writing a business plan, preparing a marketing plan, selling a business and much more.