Small Business Technology News
Explosion In Employee Smartphones Creates New Challenges For Employers
Written by Tim Morral
Published: 11/26/2012
The rapidly growing BYOD trend in workforce technology is creating increased costs and higher levels of risk for employers.
The consumerization of IT or Bring Your Own Device (BYOD) trend isn't new. For several years, employees' personal devices have been trickling into the workplace, enabling workers to use the latest technologies for a range of work applications.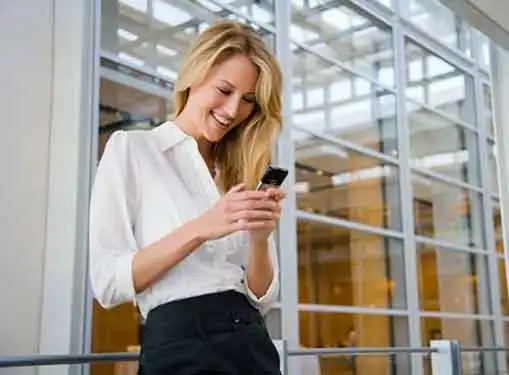 Many employers were quick to embrace the BYOD trend because it delivered improved productivity without requiring large-scale technology investments. But although BYOD has clear value for employers who are interested in learning how to use technology to gain business advantage, employers are beginning to see the costs associated with a consumer-driven IT environment.
A recent report by iPass showed that the proportion of employee smartphones provisioned by employers has declined from 58 percent to 33 percent. At the same time, self-provisioned smartphones have been on the rise, placing increased demand on employers' connectivity and data usage costs, and jeopardizing the company's ability to maintain a secure IT environment.
"With more workers turning to their smartphones for work, data usage is growing rapidly across multiple devices. As this BYOD trend continues to explode, not just in the US but around the world, enterprises are seeing the effects both in rising productivity and in rising network costs. Employees are using more data with more devices to work longer hours, anytime and anywhere -- and this report shows they're willing to connect with little regard for cost," said Evan Kaplan, chief executive officer at iPass.
The report also found that the increased use of BYOD smartphones has not reduced employees' utilization of other types of devices. If anything, it has increased device usage -- and connectivity requirements -- across the board.
"The idea of a universal computing device that supplants other devices has been on the radar for decades," said Kaplan. "What's interesting is that while the smartphone is ranked only behind the wallet and keys in importance, it's not displacing mobile workers' reliance on tablets or laptops. In fact, our data indicates that smartphone users also use more data on other devices, revealing an interesting phenomenon -- essentially, the more you use the more you use."
BYOD isn't going away. In order to manage better manage data costs and maintain a secure environment for sensitive data and applications, employers need to approach BYOD as a core element of their companies' technology. By creating and enforcing carefully crafted policies and procedures, IT decision-makers can maximize the BYOD opportunity while minimizing the costs and risks to the company.
Share this article
---
About Our Small Business News
Our team publishes news articles for entrepreneurs five days a week. Our small business news articles review trends in business management, analyze the impact of new government policies, monitor key economic indicators that impact small business, and cover many other topics of interest to small business owners.
---
Additional Resources for Entrepreneurs