Small Business Technology News
FAA Grounds Amazon Drones
Written by Tim Morral
Published: 2/24/2015
Commercial drone regulations proposed by the Federal Aviation Administration would prohibit Amazon from using drones for faster package deliveries.
When Amazon announced plans to use aerial drones for package deliveries, it took many consumers by surprise because it sounded more like science fiction than marketplace reality.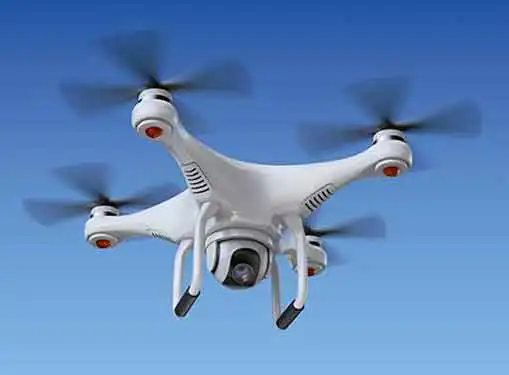 But over the past few years, Amazon has made steady progress toward launching its drone program--progress that may have come to a grinding halt with new proposed FAA commercial regulations.
Why Proposed FAA Regulations Hurt Amazon
Recently, Forbes and other media outlets reported on proposed FAA regulations that would make it difficult, if not impossible, for online retailers like Amazon to use drones for commercial delivery purposes.
The proposed rules state that unmanned commercial aircraft must weigh less than 55 pounds and stay below a maximum altitude of 500 feet. But the more important challenge for Amazon is that the proposed regs require drone operators to maintain visual line-of-sight (VLOS) with the aircraft, which would effectively prohibit commercial applications for delivery purposes.
According to a 24/7 Wall Street report, Amazon has already been testing drone in the UK and Australia, and has used an indoor warehouse for testing in the U.S. In December, Amazon wrote to the FAA to request permission for outdoor testing and stated that the company would seek a more supportive regulatory environment if drone use is not approved in the U.S.
Although it's possible that Amazon could seek greener pastures and take more of its research and development activities overseas, the company does not seem to be deterred by the proposed FAA rules. Within days, Amazon said it was committed to realizing its vision for drone deliveries and would continue to develop its drone program while the FAA regulations are under consideration.
The FAA regulations came as welcome news to non-retail commercial drone operators, including commercial photographers and other entrepreneurs interested in constructing a business model around drone technology. Currently, the proposed regulations only apply to non-recreational drones and are not expected to impact hobbyists and backyard drone operators.
Share this article
---
About Our Small Business News
Our small business news site is packed with useful information for business owners. Find helpful entrepreneur resources about small business management, financing, marketing & technology.
---
Additional Resources for Entrepreneurs