Small Business Technology News
Fitness Market Drives Record Demand For MHealth Devices
Written by Tim Morral
Published: 12/18/2012
In 2012, the sports and fitness market propelled the sale of mobile-based health monitoring devices to 30 million units -- and according to experts, the market still hasn't peaked.
You've seen them on the street ... runners, bikers and fitness enthusiasts strapped to heart rate monitors and other devices. But according to ABI Research, the demand for wearable wireless health monitoring or mHealth devices reached a new high in 2012 with 30 million devices to be shipped by year-end.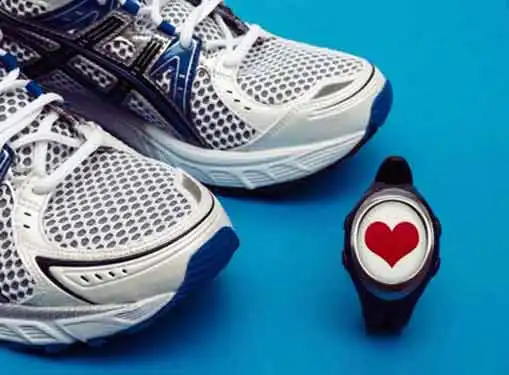 The number of mHealth devices sold this year represents a 37 percent increase over 2011 figures and it's estimated that the market will continue to expand for at least the next five years. From 2011 to 2017, ABI Research predicts that the market for mHealth products will grow at a compound annual growth rate (CAGR) of 40 percent.
While the use of wireless sensors has clear applications for the healthcare industry, the current upswing is being driven by demand in sports and fitness, combined with the availability of Bluetooth Smart Ready connectivity in popular mobile platforms like iOS and Android.
Major brands like Polar, Garmin, Nike and Adidas have expanded their product offerings. However, the market has also seen a wave of startups focused on providing products that extend the potential uses for the devices as well as the information the devices capture.
"The ability to communicate with ultra-low power from a wearable device to smartphones and on to Internet applications using the phone as a gateway is driving a wave on innovation and investment," said market analyst Jonathan Collins.
The concept of starting a business with an invention isn't as straightforward as it sounds, especially for inexperienced entrepreneurs. But with the right concept and a sound business plan, there is still plenty of room for startup entrepreneurs to break into the mHealth device market.
Going forward, it's expected that mHealth will become more established in healthcare with applications for home monitoring of the aged, remote patient monitoring and other related uses. In the fitness industry, the use of mHealth devices will expand to include a broader range of health monitoring functions.
Collins adds, "Already under way and increasingly so over the next five years, devices will move from the traditional heart rate monitoring unit to embrace multiple device designs to measure range body parameters that will inform individuals, service providers and more."
Share this article
---
About Our Business News for Entrepreneurs
Our small business writers cover all aspects of what entrepreneurs want and need to know. Our perspective is dedicated to helping you to start and grow your business.
---
Additional Resources for Entrepreneurs