Small Business Technology News
For Small Businesses, IT Confidence Means Better Business Outcomes
Written by Tim Morral
Published: 7/1/2013
Symantec index identifies correlation between IT confidence and the achievement of strategic, bottom line business results.
Technology plays an important role in the success of many small and medium-sized businesses. From advanced point-of-sale systems to CRM software and other solutions, technology is often seen as a driver of efficiency and business performance.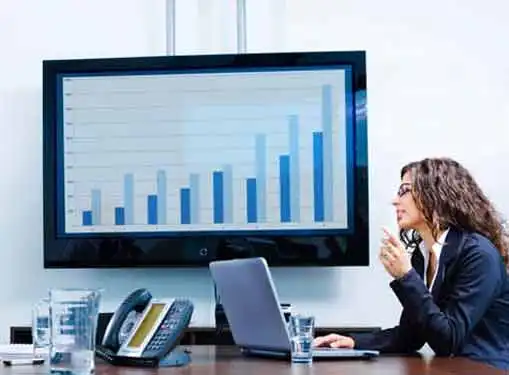 But not all SMBs enjoy the same level of confidence when it comes to technology and their IT infrastructure. While some organizations view IT as a core resource, others view it as a secondary tool or in some cases, a necessary evil.
Symantec's recently released 2013 Global SMB IT Confidence Index shows that businesses in which IT is seen as a driver of strategic business goals enjoy better business outcomes while spending less on IT.
More than four out of five (81%) top-tier SMBs report that "using computing strategically to drive our business forward" is an effective way to increase market share. This sharply contrasts with the 35 percent of bottom-tier SMBs that share the same IT philosophy.
When it comes to investment, top-tier SMBs are more apt to invest in high quality infrastructure and leverage innovative technologies (e.g. cloud and mobility), even if it involves a certain level of risk.
The Symantec index also revealed that IT confidence is a top-down philosophy in most SMBs. Nearly three-quarters of high-performing SMBs indicate that their founder's previous business experience has a strong influence on their IT philosophies, compared to 61 percent of low-performing companies.
"Symantec's survey of SMBs around the world reveals how founders' attitudes about IT can have a significant impact on their business. There appears to be a positive correlation between protecting their information assets and achieving their business goals," said Brian Burch, vice president of Global Consumer and Small Business Marketing. "If small businesses want to maximize their success, they need to embrace IT as a strategic tool with the potential to deliver a competitive advantage and really drive their business."
The disparity in philosophies between top-tier and bottom-tier SMBs seems to reveal a tendency for high performing companies to invest in IT for value rather than cost. By embracing new technologies and strategically leveraging them over the long-term, these companies gain the ability to achieve targeted organizational goals and better business outcomes.
Share this article
---
About Our Business News for Entrepreneurs
Our small business news site is packed with breaking news for small business startups and entrepreneurs. Find helpful entrepreneur resources about small business management, financing, marketing & technology.
---
Additional Resources for Entrepreneurs