Small Business Technology News
Global Smartphone Usage Highlights Challenges, Opportunities For Small Businesses
Written by Tim Morral
Published: 11/29/2011
As the global smartphone adoption rate approaches 30%, small businesses are being forced to adapt their strategies to accommodate the mobile marketplace.
According to Wired.com, a recent study performed by VisionMobile indicates that global smartphone adoption is currently at 27%.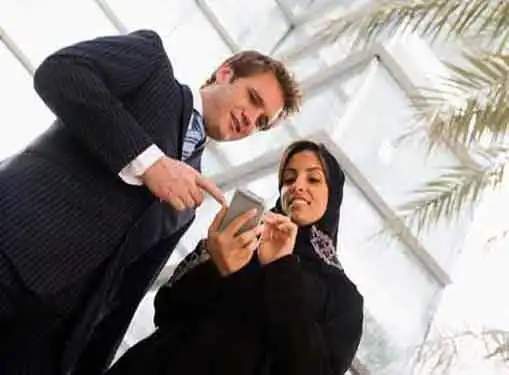 This figure comes on the heels of a 2010 estimate indicating that approximately 77% of the world's population would be mobile service subscribers by the end of the year. In some regions, poor infrastructure and other factors have created scenarios in which mobile devices are much more cost effective than landlines, which are considered a luxury.
Although smartphone usage is highest in North America (63% of mobile users) and Europe (51%), mobile users in other regions demonstrate surprisingly high smartphone adoption rates. In Asia, the percentage of mobile users who have adopted smartphones is 19%, followed by Africa and the Middle East (18%) and Latin America (17%).
In the U.S. and around the world, the prevalence of smartphones is forcing small business owners to re-think their approach to the marketplace. As consumers increasingly rely on smartphones as a tool in the buying process, there are several things small business owners can do to increase their value to mobile consumers.
Mobile Optimized Websites. Mobile optimized websites are the most affordable way for small businesses to reach the broadest possible range of mobile consumers. Rather than developing specific applications for each mobile platform (e.g. iPhone, Android, etc.), small businesses can create a single mobile optimized site capable of serving the majority of smartphone users.
Streamlined Transactions. Small-screen, smartphone users are less tolerant of complicated transaction procedures than desktop users. If the business sells products online, it's important to minimize the number of steps it takes to complete a mobile purchase, preferably reducing the conversion path to four clicks or less.
Social Media Presence. Many smartphone users are active social media followers and use their devices to connect with friends online. By creating a presence on social media, small business owners can enter the conversation and create opportunities for consumers to connect with their companies on their smartphones.
Share this article
---
About Our News for Entrepreneurs
Our reporters cover all the news that pertains to small business ownership. Our perspective is all about giving you news you can use to start and grow your business.
---
Additional Resources for Entrepreneurs