Small Business Technology News
Google Search On Android Gets Smarter
Written by Tim Morral
Published: 5/29/2015
Google's upcoming Android M release has an upgraded version of Google Now that is more powerful, and, Google hopes, much more useful.
Google has introduced Now on Tap as an upcoming feature of its Android M release, and many are saying that it's a game-changer for smartphones.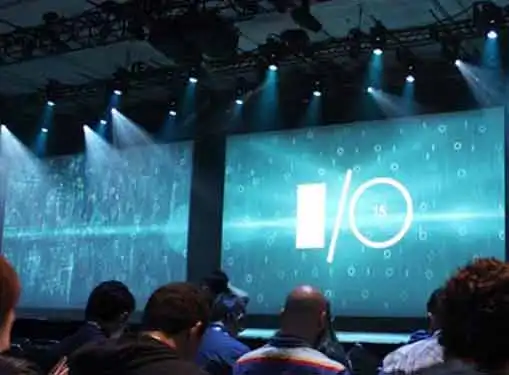 In recent years, there's been an intense competition between Google, Apple and Microsoft to make our smartphones smarter. Google Now, Apple Siri and Microsoft Cortana all are aimed at assisting us and making our lives easier.
But a significant obstacle to truly being helpful is that once we jump into a mobile app, we tend to be immersed in the app with no interactions with the operating system at large.
Google Now on Tap conquers that challenge by understanding the app's context. If you're running Spotify and listening to a specific band, you can long-press the home button and ask Google Now on Tap a question about that band. If you're in Yelp and looking at a restaurant, Google Now on Tap is there if you need it to ask for additional help, and it knows what restaurant you're looking at in the Yelp app.
This is a powerful enhancement for end users, but it's also strategic for Google. Whereas we used to rely on Google Search for almost everything, apps have encroached on Google's monopoly and when we are immersed in an app Google is "out of sight, out of mind." That ends with Google Now on Tap's new features because Google effectively becomes an extension of every mobile app.
If any mobile app developers thought they had lost Google in their dust, well, surprise...not so fast, says Google.
Business owners should keep an eye out for how Google Now on Tap is used by their customers and potential customers.
Just as Google's original search engine allowed businesses to get visibility that was previously denied to them, provided that they mastered search engine optimization, it's very likely that Google on Tap will present opportunities to get in front of people and earn their business.
Share this article
---
About Our News for Small Business Owners
If this news for entrepreneurs inspired you, you can find many other small business news articles on our site. We cover current news stories for small business owners. In addition to breaking news for entrepreneurs, we also have tons of how-to articles that cover common small business challenges like getting business loans, preparing a marketing plan, selling a business and much more.
---
Additional Resources for Entrepreneurs