Small Business Technology News
Health And Fitness Consumers Embracing Mobile Tech In Record Numbers
Written by Tim Morral
Published: 2/9/2015
More than 40 million U.S. smartphone users have at least one health and fitness app, opening up new revenue opportunities for technology companies.
With the market for smartphones essentially saturated, mobile and wireless companies need to find new and creative ways to generate additional revenue--and according to the latest research from Parks Associates, health and fitness is a category that is ripe for expansion.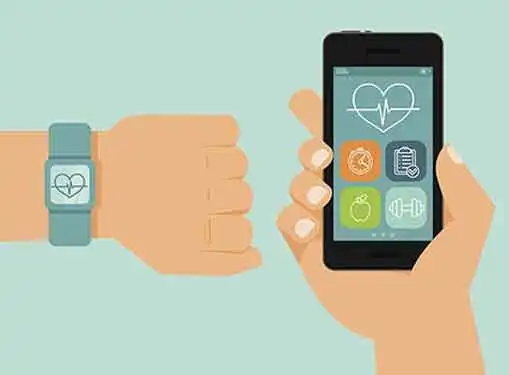 The Demand for Health and Fitness Technology
According to a recent Parks Associates report titled Mobile Carriers and Wireless Healthcare Opportunities, more than 40 million smartphone users actively use at least one wellness or fitness app on their devices. The report also showed that approximately one in four heads of households have embraced health and fitness apps.
Users commonly rely on health-related apps to track calories, monitor progress or record data from fitness sessions. But as mobile technology continues to evolve, the improvement of wearables and other developments are expected to push health and fitness app adoption even higher--creating new business opportunities for tech providers.
"Digital health is an important part of the Internet of Everything, and wireless carriers need to align their connected health businesses with their larger connected living strategies," said Jennifer Kent, director of Research Quality & Innovation at Parks Associates. "Mobile carriers have multiple opportunities to provide value for business customers and consumers, though the landscape differs significantly by region."
U.S. Lags Behind Other Markets in Wellness and Fitness
In an interesting side note, U.S. wireless carriers have lagged behind carriers in other parts of the world in the health and fitness space. While carriers in the U.S. have been cautious about jumping into health and fitness tech, carriers in Asia and other regions have been aggressively pursuing revenue opportunities in this space.
"Carriers can play a valuable role in the consumer space," added Kent. "Given their established relationships with consumers, expertise in providing consumer-facing services, and connection to consumers' mobile devices, carriers can bridge the divide between care providers and consumers, particularly in regards to health data collection and transfer as well as communications between providers and patients."
The expansion of the health and fitness market for mobile may also offer opportunities for smaller firms interested in competing against big companies by creating apps and other offerings for consumers.
Share this article
---
About Our Entrepreneur News Feeds
Our small business writers cover all aspects of entrepreneurship. Our perspective is all about giving you news you can use to start and grow your business.
---
Additional Resources for Entrepreneurs