Small Business Technology News
Is It Time To Go Completely Mobile With Small Business Websites?
Written by Tim Morral
Published: 11/26/2013
With as much as half of website traffic coming from mobile, there is speculation that many small businesses will go totally mobile with their websites in 2014.
Mobile devices are playing an important role in the business models of many small companies. With the vast majority of consumers now relying on mobile to connect with brands and businesses, companies large and small are investing in mobile technologies in record numbers.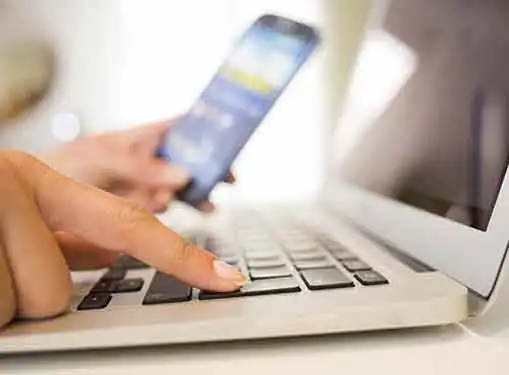 In most cases, small businesses see mobile and mobile-optimized websites as a complementary business tool--a resource that serves alongside the company's primary website. But according to a VentureBeat report, the tide may be turning as some small businesses contemplate taking their websites 100% mobile in 2014.
Currently, about half of the traffic on restaurant websites originates from mobile devices, a figure that has risen dramatically over the past four years. With the trend showing no signs of slowing down, many restaurants and other small businesses are reconsidering the shape and scope of their digital assets.
"2014 could be the first year many business owners opt to skip desktop website designs and go 100% mobile," said, Goro Harumi, founder of restaurant industry website builder LetsEat.
The reason restaurants and other types of small businesses are even thinking about going completely mobile is cost. Rather than developing multiple types of websites, small businesses with a high percentage of mobile traffic are looking to save design costs by focusing exclusively on a mobile-optimized site.
Any move toward an exclusively mobile approach should be supported by marketing research. Although the decision to go exclusively mobile is a gamble, the reallocation of funds to mobile sites has the potential to create a higher quality mobile experience, giving the small business an advantage in mobile-dominated markets.
The downside or risk is that the small business could fail to connect with a significant portion of its customer base, especially if the 100% mobile site doesn't translate effectively for large numbers of desktop users.
Share this article
---
About Our Breaking Entrepreneurial News
Our reporters cover all aspects of small business ownership. Our coverage is all about giving you news you can use to start and grow your business.
---
Additional Resources for Entrepreneurs