Small Business Technology News
Leveraging Technology To Improve Small Business Accounting
Written by Tim Morral
Published: 1/3/2014
With many entrepreneurs struggling to keep up with accounting and bookkeeping requirements, some small business owners are using tablet technology to improve their recordkeeping processes.
Accounting and bookkeeping tasks are often a source of frustration for small business owners. Despite the importance of bookkeeping, it can be difficult to stay on top of the company's daily and monthly accounting requirements. For highly mobile entrepreneurs, the challenge is even more acute, since it can be difficult for on-the-go business owners to achieve reliable online access.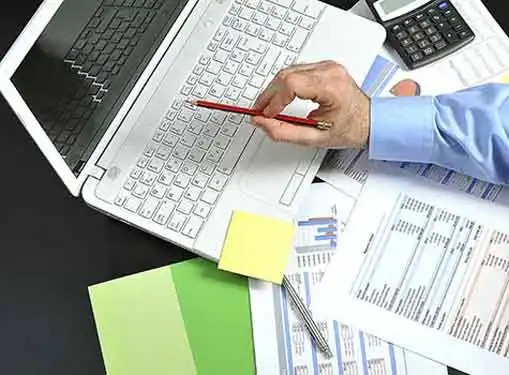 Not surprisingly, improving accounting procedures ranks high on the list of New Year's resolutions for small businesses. But to improve the likelihood of sustainable accounting improvement, some small business owners are beginning to explore new ways to marry their accounting systems with today's highly mobile technologies.
Specifically, some small business owners and independent professionals are eyeing tablet technology as a way to bridge the gap and improve their accounting routines. With the right hardware and software components, entrepreneurs can achieve anytime, anywhere access to their entire suite of accounting solutions--even when they aren't able to go online via Wi-Fi or a wired Internet connection.
In part, the market for mobile, tablet-based accounting solutions is being driven by the development of robust mobile apps and solutions that have been created to perform on-par with popular cloud-based accounting applications.
For example, Workbox Software recently received approval from Apple to provide anytime, anywhere accounting access via the iPad platform. Designed to appeal to a broad range of entrepreneurs and self-employed business owners, Workbox Software offers an impressive array of functions including income and expense, billing, scheduling, invoicing, reporting and more.
"There are some good accounting systems on the market but they are usually expensive, require Internet connections and accountants and bookkeepers to decipher," said Workbox Founder and Developer Bob Glass. "The Workbox system runs on the iPad and does not require an Internet connection which means it will be fast and always available, if you are on the road or on an airplane."
Share this article
---
About Our Small Business News
If you enjoyed this article, you can find plenty more like it on our site. We cover important news stories for entrepreneurs. In addition to breaking news for entrepreneurs, we also have tons of how-to articles that cover things like writing a business plan, preparing a marketing plan, working with family members and much more.
---
Additional Resources for Entrepreneurs