Small Business Technology News
Microsoft Counters Google Market Traction With New Skype For Business Offering
Written by Tim Morral
Published: 3/23/2015
The war for market share in the SMB communications and productivity tools is well under way. Based on our analysis, SMB owners and their employees will likely be the biggest beneficiaries of the battle.
When you think of Skype, you probably don't think of it as a business tool.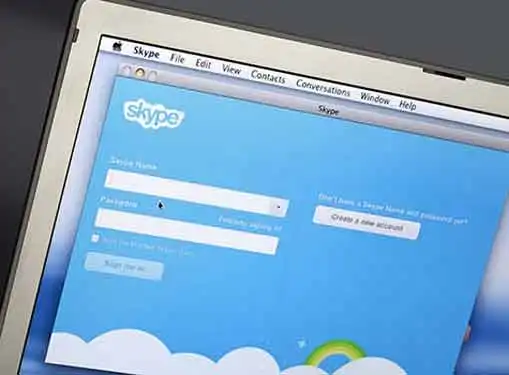 It's just a communications tool used by consumers -- friends and families -- to stay in touch and avoid expensive phone calls, right?
That's not the case anymore.
Last week, Microsoft introduced Skype for Business.
This has been coming for some time. Last November, Microsoft announced that the next version of Lync would become Skype for Business, and now the preview of that updated offering is available. The Skype for Business client, Skype for Business Server, and the new service in Office 365 will begin rolling out in April.
Personally, I don't use Lync in any of my businesses, but it's a very popular offering. Indeed, Microsoft indicates that 79 percent of U.S. enterprises are currently using or planning to deploy Lync for telephony.
Smaller businesses might not be all that familiar with Lync, but Skype needs no introduction.
Over 50 billion minutes of telephone traffic flow through Skype every month. According to Microsoft, Skype handles an impressive one third of the world's long-distance telephone traffic. Video conferencing via Skype is also quite substantial, with Microsoft noting that 50 percent of Skype users now come in over video.
With the introduction of Skype for Business, Microsoft is betting that the enterprise-grade performance, security, compliance and control attributes of Lync, combined with the broad recognition and appeal of Skype will be a big boost to Microsoft's office productivity and communications market share, which has come under fire from Google and others.
Navigating Branding Issues for Skype for Business
The big question is whether IT decision makers at mid- and large-sized businesses will be eager to tell their bosses that they will be rolling out Skype, ostensibly a consumer product, across the enterprise.
Because the Skype brand is a consumer brand, not an enterprise brand, it presents marketing challenges to Microsoft. Brands with a B2C history have often had difficult making a smooth transition into B2B territory. But, Microsoft undoubtedly did considerable marketing research before making this decision, and their marketing budget will no doubt allow them to get the message out that Skype is nothing to be ashamed of within an enterprise IT environment.
On the flip side, Microsoft no doubt has wanted to get Lync more entrenched in parts of the SMB market where they don't have traction. Particularly for smaller businesses, with fewer than 100 employees, Google has captured a considerable amount of market share.
How This Battle for Market Share Is Likely to Play Out
Microsoft no doubt would love to slow down Google, and in this space, the Skype brand plays well. Small business owners know Skype and likely use it on occasion to keep long-distance phone expenses down. These business owners may be intrigued to check out Skype for Business, which will then give Microsoft the ability to showcase the broader communication and productivity features of Lync, which might give them a chance of bringing former Microsoft customers back into the Microsoft fold, as well as preventing current Microsoft customers from moving from Microsoft to Google.
Google is actually a good example of a company that made the transition from consumer branding to business branding. In fact, I count myself as a big Microsoft user in prior years that has slowly pulled the plug on Microsoft products like Outlook, and I find myself using other Google Apps for Business products more and more, at the expense of Microsoft. Google products tend to be easier to use and easier to maintain, but they are far from perfect. Google is struggling to move upstream to larger businesses, and it's undoubtedly Microsoft's hope that Skype for Business will weaken Google in areas where it already has captured significant market share.
It's also worth noting that several other players are fighting in this war for market share. Cisco, for example, currently dominates video conferencing marketing share, notes Julie Bort of BusinessInsider.com, who writes that "Microsoft hopes the [new Skype for Business] software will help it gain ground on Cisco, which is still the market leader."
There are other small point products that have considerable market traction and potential that may also be impacted as the giants do battle. NetSfere, for example, is an emerging player in secure enterprise messaging that will need to carefully navigate market challenges in upcoming months. Such companies with strong point products may end up being attractive acquisition candidates for larger firms that are pushing to make quick headway in unified communications, which finally appears to be moving beyond the hype and into the mainstream.
At the end of the day, the big winners in these feature battles are small business owners. Microsoft will be pushing to make its products less cumbersome and more intuitive, and Google will be working to make its products stronger for the business environment. Both firms will keep their products as affordable as possible to avoid losing market share simply due to price. All of this is good news for business owners and entrepreneurs, who can expect better products at a lower price over the next few years.
It's clear that Microsoft is on a mission to recapture some of the brand equity and customer base that they've lost in recent years. Their stated goal is to connect people everywhere so that they can achieve more together. In the months to come, we'll see whether their new products, including Skype for Business, are strong enough to deliver on that promise.
Share this article
---
About Our Entrepreneur News
We publish news articles for entrepreneurs whenever there's news. Our entrepreneur news articles review trends in business management, analyze the impact of new government policies, present relevant entrepreneurial research findings, and cover many other topics of interest to small business owners.
---
Additional Resources for Entrepreneurs