Small Business Technology News
Mobile Work Styles And The Small Business Workplace
Written by Tim Morral
Published: 6/17/2013
Employee pressure is driving one in five North American small businesses to provide opportunities for mobile workstyles.
The American workplace is evolving and many small businesses are going the extra mile to evolve alongside it, according to a new study by Citrix.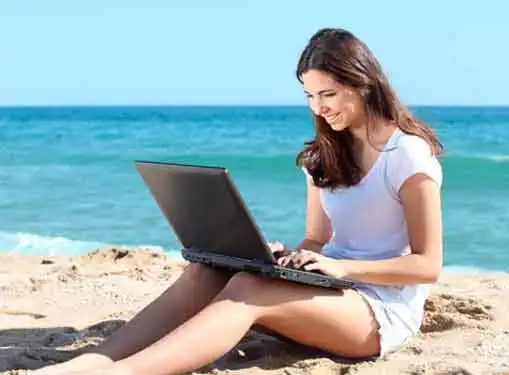 In a survey of global small businesses, nearly one in five small companies in the U.S., Canada and Australia are creating opportunities for mobile workstyles. By enabling employees to work wherever, whenever and however they choose, these businesses are reporting average productivity gains of more than 30 percent.
Additionally, 34 percent of small business employers worldwide indicated that compared to five years ago, they are now under more pressure to offer mobile or flexible work opportunities to their employees.
Some of the factors driving the rise in mobile work styles include mobile technologies, web-based business solutions and the consumerization of IT--a growing trend in which employees leverage their personal devices for business purposes.
"It's great to see a 'work anywhere, with anyone' environment delivering such big improvements in productivity, most obviously in North America and Australia, and that the demand for flexible work continues to grow," says Brett Caine, senior vice president, Online Services division at Citrix. "However, it's a concern that two-thirds of businesses overall still don't have the tools and processes to control remote access to their corporate networks."
The study also found that employee preferences are the motivating factor behind the push for mobile work styles. Approximately a third of small businesses (29%) said that employee pressure--rather than budget, productivity or competitive advantages--was the catalyst for the adoption of mobile work options.
Additionally, more than half of the small business employers surveyed said that the driver behind the combined business and personal use of devices is that it makes employees' lives easier--reflecting small business employers' concern to help their workers achieve better work-life balances.
In a larger sense, the popularity of mobile work styles among employees and many small business employers illustrates the blurring of the line between work and personal lives. Going forward, it is expected that even more small businesses will leverage this trend to attract and retain quality workers.
Share this article
---
About Our Breaking Entrepreneurial News
If you enjoyed this article, you can find many other small business news articles on our site. We cover important news stories for entrepreneurs. In addition to breaking news for entrepreneurs, we also have tons of how-to articles that cover common small business challenges like writing a business plan, hiring and firing employees, selling a business and much more.
---
Additional Resources for Entrepreneurs