Small Business Technology News
Mobile Apps For Hotel Managers
Written by Tim Morral
Published: 3/5/2012
A series of mobile apps is dramatically improving hotel managements' visibility to important operational information.
The hotel industry is no stranger to mobile apps. Armed with a stunning array of travel and lodging apps, guests can perform a wide range of hotel-related tasks from a smartphone or other wireless device.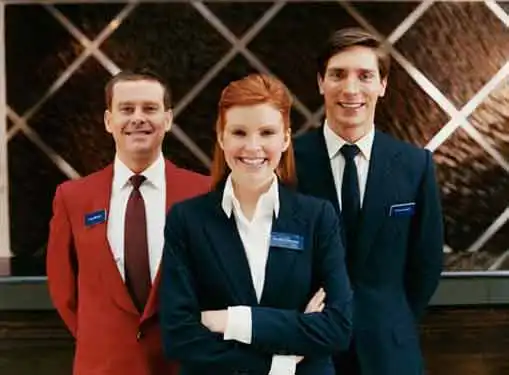 Now, some of the first apps that specifically target hotel managers and owners are rolling into the app marketplace.
Vertical Systems, Inc. (VSi) has released four new apps designed to give hotel management teams greater visibility into the real-time status of their establishments. These apps give managers the ability to score housekeeping, track public areas, monitor necessary repairs and provide housekeeping with up-to-the-minute occupancy data.
"This information is essential so the housekeeping department can properly allocate its personnel and so the front desk can properly meet the expectations of inbound travelers, especially early arrivals," explains Saeed Kazmi, President and CEO of VSi. "The right mobile application enables both housekeeping and the front desk to have an accurate guestroom inventory -- instantly in real time."
From a functional perspective, the VSi apps have been designed to streamline data gathering and distribute information to multiple team member via cloud-based data management tools. Staff members can instantly log guest departures, send repair requests (with photos) and perform other potentially time-consuming tasks.
With 24/7 remote monitoring and real-time management reports, hotel managers can gain keep tabs on their establishments, even when they are off-site. This can be especially important for owners, many of whom struggle to monitor and maintain their hotels' quality of service from remote locations.
Share this article
---
About Our Small Business News
If you liked this small business news article, you can find other breaking news for entrepreneurs on our site. We cover the latest news stories for entrepreneurs. In addition to breaking news for entrepreneurs, we also have tons of helpful articles that cover topics like writing a business plan, preparing a marketing plan, working with family members and much more.
---
Additional Resources for Entrepreneurs