Small Business Technology News
Most Workers Rely On Landlines And Email In The Workplace, Not Mobile Or Social
Written by Tim Morral
Published: 1/6/2015
Pew Research survey shows Americans' technology habits across a range of work environments, highlights the importance of digital technologies.
Technology has transformed the American workplace. But according to a recent Pew Research survey, the technology habits and priorities of U.S. workers is still evolving--and producing a few surprises when compared to the use of technology in workers' personal lives.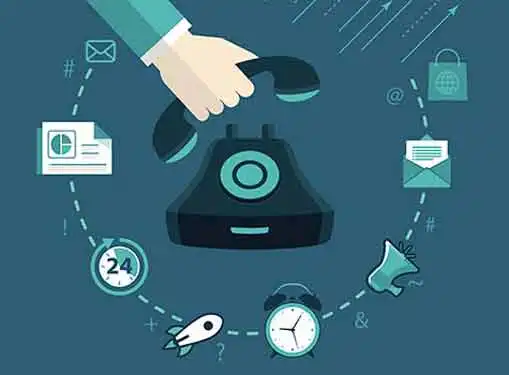 The Role of Email and Internet in the Workplace
One of the most striking findings in the Pew Research Center study was the way in which the Internet has become a central resource for employees across a diverse range of industries. The most recent data indicated that 94 percent of workers, representing a mix of industries and company sizes, are regular Internet users.
Additionally, email and the Internet were ranked as the most important methods of communication in the workplace. These communication channels are clearly valuable to white-collar workers, with 59 percent of employees who work in the field reporting that digital technology is critical for their work roles.
Other findings about the ways employees are embracing new technology included:
Productivity: Nearly half (46%) of workers feel that digital technologies have made them more productive, while just 7% believe technology has made them less productive.
Flexibility: Thirty-nine percent of workers surveyed said that digital technologies allow them to enjoy more flexibility.
Hours Worked: More than a third of employees (35%) said that the use of digital technologies has increased the number of hours they work.
Mobile and Social Technologies
In recent years, mobile and social technologies have dominated conversations in the consumer marketplace. In their personal lives, U.S. workers use mobile and social channels on a daily or near-daily basis.
But in the workplace, the Pew study showed that the use of landlines outranks the use of cell phones for employees that routinely use the Internet for work purposes. Likewise, social media ranks very low in importance for work-related tasks.
Share this article
---
About Our Small Business News
If you enjoyed this article, you can find plenty more like it on our site. We cover the latest news stories for entrepreneurs. In addition to breaking news for entrepreneurs, we also have tons of how-to articles that cover things like writing a business plan, buying advertising, getting publicity and much more.
---
Additional Resources for Entrepreneurs