Small Business Technology News
NASA Taps More Than Two Hundred Small Businesses For Possible Contract Awards
Written by Tim Morral
Published: 4/8/2013
Combined $38.7 million in potential contracts is the product of space agency's SBIR and STTR programs, designed to fill technology gaps in future missions.
Small businesses play a vital role in today's technology landscape--and if NASA has its way, they will also play a vital role in future space missions.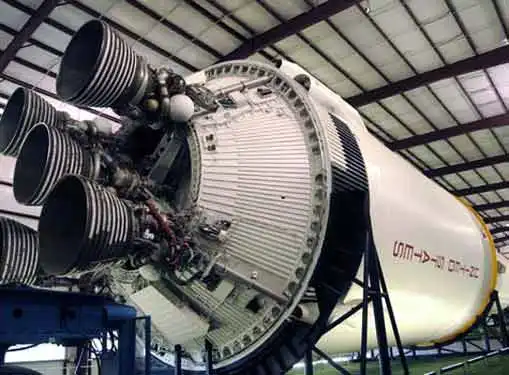 The space agency recently announced that it is considering 295 research and technology proposals from 216 U.S. small businesses for contract awards totaling $38.7 million. These proposals are the results of NASA's Small Business Innovation Research (SBIR) and Small Business Technology Transfer (STTR) programs, which are designed to fill gaps in NASA technology and supplement the agency's other technology investments.
"NASA's small business innovation research projects are strong and valuable investments that continue to pay dividends to NASA and the American people," said Michael Gazarik, NASA's associate administrator for space technology. "If successful, these early stage technology concepts will mature to meet NASA's mission needs while also providing solutions that have wide applicability in the marketplace, potentially becoming new products, services and jobs here in the U.S."
Businesses interested in securing STTR and SBIR funding need to demonstrate technological innovation that is applicable to the needs of U.S. government agencies. Research areas targeted by the current round of approved proposals include:
Technology that reduces drag and increases the fuel efficiency of supersonic aircraft
Advanced spacesuit life support technology
Fixed-wing Unmanned Aerial Vehicles able to perform environmental monitoring and research
Technology for improvements in air travel, focusing on on-time arrivals, fuel consumption, noise and pollution
Innovative launch systems for satellites weighing less than 44 pounds
Durable laser transmitters to detect conditions in the Earth's ozone layer
The SBIR-STTR programs have a three-phase approval process with selection criteria that includes technical merit and feasibility, experience, qualifications and facilities. Applicants must also demonstrate the commercial potential of their proposals and their ability to contribute to NASA's long history of translating space technologies into marketplace innovations.
For more information about NASA's SBIR and STTR programs, and a list of selected companies, visit their website.
Share this article
---
About Our Small Business News
Our reporters cover all aspects of entrepreneurship. Our perspective is all about giving you news you can use to start and grow your business.
---
Additional Resources for Entrepreneurs