Small Business Technology News
NASA Chooses 300 SMB Research And Technology Projects For Possible Contract Awards
Written by Tim Morral
Published: 12/1/2011
Space agency's competitive awards-based programs are designed to encourage small businesses to engage in federal research, development and commercialization.
NASA has announced the selection of 300 small business proposals eligible to begin negotiations for contract awards through the Small Business Innovation Research (SBIR) and Small Business Technology Transfer (STTR) programs.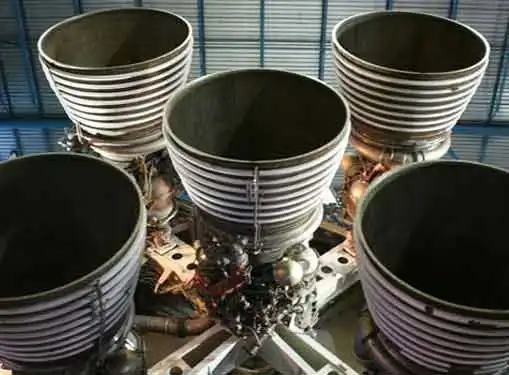 The SBIR and STTR programs encourage small businesses and research institutions to develop new technologies, and promote the development of new commercial products and services.
"NASA's partnerships with small businesses and universities through these programs brings space technologies to the marketplace, helping start-ups and small businesses create new jobs and grow our economy while meeting NASA's current and future mission needs," said Michael Gazarik, director of NASA's Space Technology.
"Breakthroughs in technology for space exploration create the foundation for new industries. We're excited to work with these new partners and look forward to seeing their technologies mature into commercially viable products."
The proposals selected by NASA contain several innovative concepts that have potential for commercialization as well as applications in space exploration:
Improved technologies associated with in-flight airframe and engine icing hazards for piloted and drone vehicles, enabling craft to prevent and mitigate the impact of hazardous conditions.
Hardened electronics designs for radiation and thermal cycling, capable of surviving the extreme temperature and radiation environments of deep space, and the lunar and Martian surfaces.
Small-scale, low-cost remote sensing and in situ instruments, facilitating scientific measurement smaller, more cost-effective spacecraft designed to accommodate multiple mission needs using limited resources.
Frontline research in the areas of positioning, navigation and timing, delivering accurate and precise determination of location and orientation of spacecraft for corrections to course, orientation and velocity needed to reach a desired destination.
The 300 successful SBIR and STTR proposals were culled from a pool of 1,878 applicants based on selection criteria that included technical merit, applicants experience, facilities and commercial feasibility.
For a complete list of selected companies, visit: http://sbir.nasa.gov.
Share this article
---
About Our Small Business News
Our small business news site is packed with useful information for business owners. Find helpful entrepreneur resources about small business management, financing, marketing & technology.
---
Additional Resources for Entrepreneurs