Small Business Technology News
Nearly Half Of Small Businesses Not Embracing Technology For Tax And Finance Functions
Written by Tim Morral
Published: 3/6/2014
GoDaddy study shows that a large percentage of small businesses rely on manual recordkeeping procedures and fall alarmingly short when it comes to estimating their own financial performance.
According to a recent study by GoDaddy, many small businesses are making tax season much more demanding than it needs to be. In a study of more than 600 small business owners, nearly half indicated that they still use manual processes (i.e. spreadsheets or pen and paper) to track finances for tax reporting.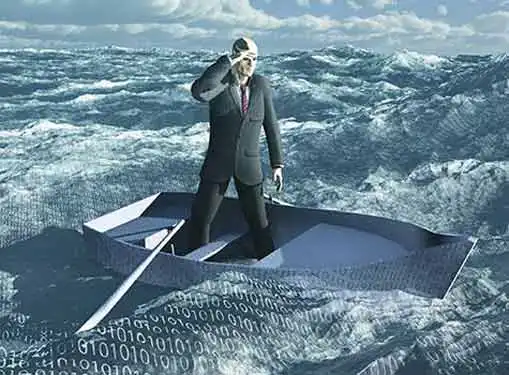 As a result of manual-based tax processes, approximately 40 percent of small business owners said that they spend multiple days on tax preparation--a significant time investment for businesses in which owners are expected to wear multiple hats.
The use of specialized tax reporting software and online services not only decreases the amount of time it takes to prepare tax reports, but also enables business owners to more accurately predict their financial performance. Sixty percent of small business owners that use technology for tax and finance functions performed as expected, compared to just 40 percent of owners who rely on manual processes.
"This April, nearly 23 million small businesses in the U.S. will file a Schedule C form, and yet there are still some small business owners who have no idea how much money they owe and have not set aside money for taxes," said Steven Aldrich, vice president of Applications at GoDaddy, which now offers an online bookkeeping solution for small businesses.
Other findings from the study included:
46 percent of small business owners do not work with an accountant.
When business owners do work with an accountant, 47 percent only meet with their accountant at tax time.
One in four small businesses lost track of whether they had been paid by a customer at some point in the past twelve months or could see it happening at some point in the near future.
A third (32%) of small business owners do not save money throughout the year to pay taxes.
Seventy-four percent of small business owners only have a ballpark idea about how much they will owe in taxes; 12 percent reported that they have no idea how much they will owe.
Overall, small business owners need more than a basic understanding of small business tax tips to successfully navigate tax season. In many cases, the adoption of tax and finance technologies can significantly reduce the burden of tax reporting and give business owners a more accurate gauge of their companies' tax burden throughout the year.
Share this article
---
About Our Small Business News
Our small business news site is packed with useful information for small business startups and entrepreneurs. Find helpful entrepreneur resources about small business management, financing, marketing & technology.
---
Additional Resources for Entrepreneurs