Small Business Technology News
New Google Algorithm Shakes Up The Web
Written by Jenna Weiner
Published: 2/24/2011
Forget rising oil prices. A new Google algorithm may have a bigger impact on the economic fortunes of many companies.
Google announced today that it has rolled out what it calls a pretty big algorithmic improvement, designed to improve its search results.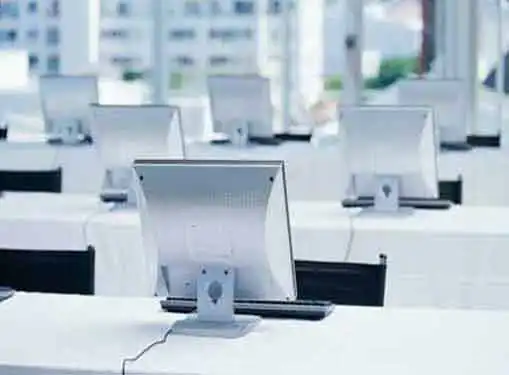 The company blog notes that the "update is designed to reduce rankings for low-quality sites -- sites which are low-value add for users, copy content from other websites or sites that are just not very useful. At the same time, it will provide better rankings for high-quality sites -- sites with original content and information such as research, in-depth reports, thoughtful analysis and so on."
Given the number of companies that depend on Google for organic search traffic, a major algorithm change like this arguably impacts the global economy as much as other large economic trends, such as the rising cost of oil due to tensions in the Middle East. Winners can quickly become losers, and losers can quickly become winners.
According to the official blogpost, 11.8% of search queries have been "noticeably" updated. Google-powered traffic at our own site, gaebler.com, dropped 40% after the latest algorithm change, suggesting that we add less value to the world than we had hoped, at least in the eyes of Google.
The new Google algorithm update follows weeks of industry news about Google's dislike for so-called "content farms" -- arguably defined as sites that copy content from other sites and/or sites with low levels of original content. In response to a Google user uprising against content farms, Google provided protesters with Personal Blocklist, a new extension for its Chrome browser that allows users to block certain domains from appearing in their Google search results.
In its announcement today, Google noted that this update does not utilize the new data they are getting from Personal Blocklist. They did, however, indicate that they are "very pleased" to report that 84% of the top domains requested to be blocked by Personal Blocklist are also impacted by the algorithm change.
For small business owners who regularly visit our site and rely on us for small business news, we recommend that you closely watch your search traffic in the days to come to see if you have been negatively impacted by the new Google search engine algorithm.
If your rankings are lowered, you are either a "false positive" casualty of the new algorithm - a site that is undeservedly adversely affected by Google algorithm changes - or you may need to take a long look in the mirror and ask yourself whether your site consists largely of shallow content that is not truly original and valuable to your site visitors.
Share this article
---
About Our News for Entrepreneurs
If you enjoyed this article, you can find plenty more like it on our site. We cover important news stories for entrepreneurs. In addition to breaking news for entrepreneurs, we also have tons of helpful articles that cover topics like writing a business plan, preparing a marketing plan, getting publicity and much more.
---
Additional Resources for Entrepreneurs