Small Business Technology News
New Study Finds Millennial Business Ownership, Technology Adoption On The Rise
Written by Tim Morral
Published: 11/19/2014
The Bank of America Small Business Owner Report explores key trends and perceptions among small business owners regarding growth expectations, confidence and technology adoption.
The small business landscape is changing as 2015 marks an interesting year for owners, according to a new study by Bank of America that examines the attitudes, perceptions and behaviors of small business owners across the U.S.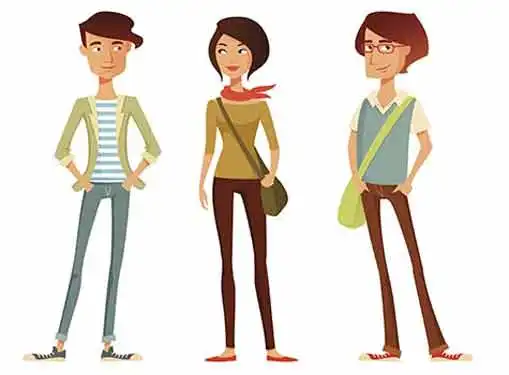 As the youngest baby boomers turn 50 this year, millennials represent a large and growing proportion of small business owners. With this demographic shift comes changes in the way that business owners use and adopt new technologies to increase efficiency, mobility and productivity.
The study, which surveyed 1,000 small business owners in the U.S., found that while 58 percent of baby boomers rated themselves and their businesses as an 'A' or 'B' in terms of tech savviness, only 15 percent said they create or use apps for their business. On the other hand, 28 percent of millennials and 25 percent of gen-X owners create or use mobile apps.
Other notable findings include:
Less than a third of baby boomer small business owners sell products or services online, versus 44 percent of millennials
Only 12 percent of baby boomers replaced their cash registers with mobile tablets or cloud-based point-of-sale (POS) solutions, compared with 29 percent of millennials
Forty-four percent of millennial and gen-X small business owners indicated they could not operate their business for more than a day without smartphones or tablets
For business owners of all ages, keeping up with technology is important tp day-to-day business operations. Fifty-eight percent of small business owners said technology gives them more control, and 71 percent of owners said it saves them time.
The study also found that technology adoption and comfort level vary significantly across states and geographies. In the U.S., at least 80 percent of small organizations use some type of digital technology for business operations, ranging from social media, digital security software or e-commerce capabilities. However, Atlanta-based small business owners view themselves as more tech savvy than owners from Dallas. And small business owners in New York have the highest rate of technology integration in daily routines, including 53 percent of small business owners who use social media for business operations.
Share this article
---
About Our Entrepreneur News
Our reporters publish news articles for entrepreneurs every day. Our small business news articles review trends in business management, analyze the impact of new government policies, present relevant entrepreneurial research findings, and cover many other topics of interest to small business owners.
---
Additional Resources for Entrepreneurs