Small Business Technology News
Online Workers In The New Global Economy
Written by Tim Morral
Published: 6/20/2012
New Elance global survey shows a major shift toward online hiring as 73% of small businesses plan to hire online contractors in 2012.
Apparently not everything is going back to business as usual in the post-recovery global economy -- at least not for small businesses that are increasingly willing to hire online workers to perform specific tasks in their companies.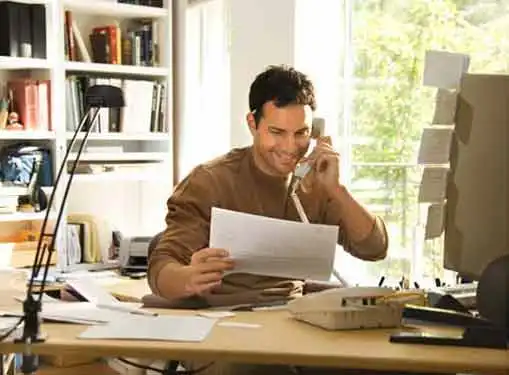 According to Elance's annual global survey on business hiring, companies around the world are making a shift toward hiring web-based contingent workers and online professionals. Online employment goes beyond recruiting via the web -- it involves hiring individuals on a contract or full-time basis to fill specific roles that will be performed remotely, via the Internet.
The survey results included several key insights regarding the global online workforce:
73 percent of small businesses are planning to hire additional online contractors in 2012.
More than four out of five small business owners (84%) believe that hiring online contractors gives them an edge over the competition.
Survey participants predict that more than half (54%) of their workforce will be online within five years.
"These results are further proof that the online workforce is powering the economic recovery and support our prediction that 1 out of every 3 people hired in 2020 will be hired online," said Fabio Rosati, CEO of Elance. "Online employment is expanding as a core strategy for companies around the world as they realize the tremendous benefits of hiring talent on-demand."
A large share of the growth in online employment is related to a surge in high quality, professional talent that is available online. Approximately 40 percent of businesses feel they can hire better talent online than they can locally. Combined with the added benefits of just-in-time and on-demand hiring, online employment is increasingly seen as a "best of both worlds" situation for cost-conscious employers who don't want to sacrifice quality for savings.
Elance predicts that the next five years will be a "tipping point" for online employment as businesses scramble to fill web programming, graphic design and content development positions with web-based talent.
To view the full survey results, visit: www.elance.com/q/global-business-survey.
Share this article
---
About Our Small Business News
Our reporters give you breaking news that focuses on entrepreneurship. Our perspective is all about giving you news you can use to start and grow your business.
---
Additional Resources for Entrepreneurs