Small Business Technology News
Pinterest Strategies For ECommerce Providers
Written by Tim Morral
Published: 8/10/2012
Pinterest's "pin-based" approach delivers advantages not available through Facebook, Twitter and other social media platforms.
Small businesses have embraced social media as a way to connect with both new and existing customers. Now, eCommerce businesses are achieving a new level of success with Pinterest-based social marketing strategies, according to ecommerce technology provider Venda.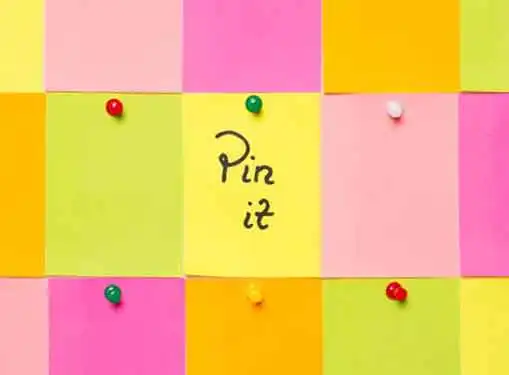 Pinterest's "pin-based" approach makes it easier for consumers to "shop the lifestyle", i.e. to purchase products and services that best represent their desired lifestyle(s). Although it's important for business owners to know how to market a small business on Facebook, Pinterest can be especially useful for introducing new customers to the brand.
"As Venda works with clients to expand their digital storefront across social media networks, Pinterest is becoming a valuable source of discovery and sales," said Venda Vice President of Sales and Marketing RJ Stephens. "Venda clients are finding that Facebook is great for brand loyalty and interaction, both important elements, but initial interactions and sales shine with Pinterest."
Venda offers several tips to help eCommerce providers make best use of their interest strategies.
Brand Persona. Businesses should focus on lifestyle boards that convey a sense of the brand's persona, with descriptions written in the brand voice. Persona-based imagery should be interspersed with product imagery to drive traffic to your eCommerce website.
Calls to Action. One of the ways to engage Pinterest users is to offer incentives in exchange for calls to action. For example, some eCommerce providers offer discounts for product pins that receive the most "likes" over a set time period. The result is increased customer involvement and ultimately, higher sales.
New Product Rollouts. Pinterest is an excellent resource for new product rollout campaigns. Contests, hashtags and other tactics can be leveraged to introduce imagery of new products or product lines to individuals who are predisposed to the lifestyle your brand is marketing.
Share this article
---
About Our Small Business News
Our entrepreneurial news is packed with useful information for small business startups and entrepreneurs. Find helpful entrepreneur resources about small business management, financing, marketing & technology.
---
Additional Resources for Entrepreneurs