Small Business Technology News
Product Engineers And Designers Plagued By Counterfeit Parts
Written by Tim Morral
Published: 11/2/2014
As product engineers pursue opportunities for the Internet of Things and what is being called the "Next Industrial Revolution" they need to be sure to avoid buying cheap counterfeit parts.
Counterfeit electronic components and counterfeit electronic products are ongoing challenges for the electronics industry, but they are also causing serious safety concerns for consumers.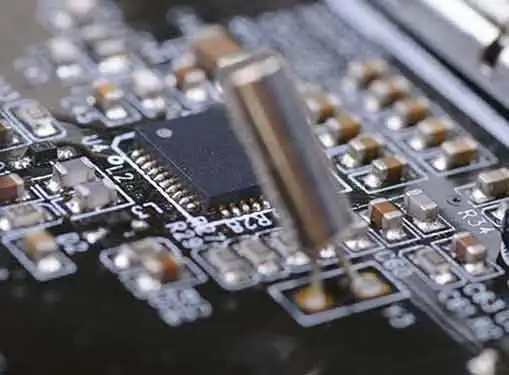 Last year, a Chinese woman was electrocuted while talking on her Apple iPhone while her smartphone was charging. Apple subsequently determined root cause: a booming market for counterfeit Apple USB chargers, many of which were not safe.
IndustryWeek described the problem as a "ticking time bomb" and noted that "consumer and industrial businesses are losing approximately $250 billion each year because of counterfeit components."
But sometimes counterfeit components end up getting embedded into otherwise legitimate products.
Unfortunately, even the most ethical electronics product designer may find that they've accidentally purchased counterfeit components -- a problem that has been exacerbated to some extent by online procurement from questionable suppliers.
Avoiding Counterfeit Electronic Components
Experts note that while searching the web for good prices is a great way to find bargains on design components, include everything from connectors to wires and cable to heat sinks to semiconductors, you usually get what you pay for. If it's too cheap, there's a good chance it's a fake.
Googling "cheap connectors," "where to buy cheap cables" and similar phrases can put you on a fast path to getting stuck with counterfeit components.
A better bet is to purchase from top distributors who have been in business for a while. Take Newark element14 for example. They're a high-service technology products distributor that has been supplying top industrial engineers and design engineers with products for over 80 years. They've got over 2 million products on their website and provide a dedicated section on their site for electronic design resources. Buying from top provides like Newark, Digikey, Mouser and others is a great way to mitigate the risk of purchasing counterfeit electronics products.
What's At Stake and How Can Product Designers Mitigate the Risk?
Speaking to ConnectorTips.com on the topic of counterfeit connectors Brian Krause, vice president, global marketing and communications, Molex Inc. noted that "Over time, counterfeit connectors inter-mated to equipment in the field can lead to degradation of materials and possibly cause shorts or, worst case, thermal incidents."
While it's well understood that fake components can lead to product safety and product performance issues, there are also legal risks. Belden notes on its website that "if you specify, purchase or install a counterfeit cable or connectivity, you could be looking at significant legal ramifications--even if you weren't aware that the components were counterfeit."
Belden recommends the following ways to avoid buying counterfeit cables and components:
Inspect the Packaging. Watch out for printing and typographical errors that don't resemble the packaging and quality associated with reputable manufacturers.
Validate Certifications. Many electronics components include certifications, such as the UL (Underwriters Laboratory) label or Intertek's competing ETL mark. These can often be validated at the issuing organization's website.
Find Authorized Distributors. Always buy from authorized distributors. On the Newark.com site, for example, the Belden page clearly notes that Newark element14 is "an authorized Belden distributor". Look for similar supplier statements wherever you like to shop.
Test the Product. A counterfeit product will generally not live up to the specifications of a reputable manufacturer. Before you build a component into your product, test that it lives up to its billing.
Avoid "Too Good To Be True" Deals. If the price is too good, odds are that the electronic design components are fake.
To be sure, this is a great time to be an electronics designer or a startup company chasing after the next big thing in product design. But this is also a time when the pervasiveness of electronic component counterfeiting is increasing.
As such, your best bet is to train yourself to be constantly on guard for counterfeit components. All it really takes to avoid being scammed is a good dose of vigilance and common sense.
Share this article
---
About Our Entrepreneur News Feeds
Our small business news site is packed with breaking news for small business startups and entrepreneurs. Find helpful entrepreneur resources about small business management, financing, marketing & technology.
---
Additional Resources for Entrepreneurs