Small Business Technology News
Rework America Initiative Uses Tech To Help Entrepreneurs With Financing, Global Expansion
Written by Tim Morral
Published: 10/1/2014
Announced in September at the Clinton Global Initiative, Rework America will receive $50 million in funding from the Markle Foundation.
Last week during the Clinton Global Initiative, President Bill Clinton announced a new initiative known as Rework America, the Markle Economic Future Initiative, reported Fortune magazine. The initiative brings together business, technology and education innovators from successful companies across the U.S. to spur economic growth and support small businesses.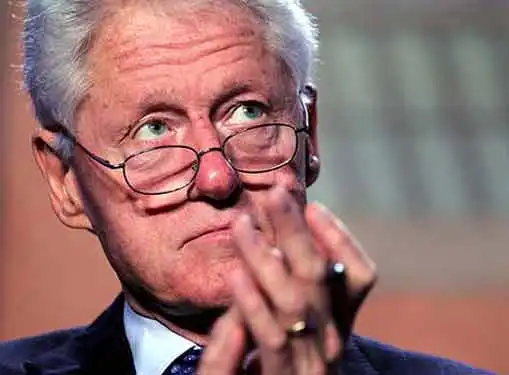 With the initial $50 million funding and any subsequent donations, Rework America will support innovative projects and models that match their vision. Overall, the initiative aims to help small business owners and entrepreneurs who are starting a company leverage technology to grow their businesses and expand into new markets.
To do this, the organization's website outlines a two-pronged strategy that will "emphasize new ways for Americans to grow businesses and create work to support broadly shared prosperity" and "focus on news ways for Americans, throughout their lives, to develop the talent and skills they need to participate in this new economy."
For small businesses, the initiative promises to accelerate the development of technology platforms and virtual clearinghouses that allow businesses to sell their services or products abroad more easily. This includes supporting the development of new technologies that streamline international financial transactions and provide real-time translation services to simplify business communications across global markets.
Another aspect of the initiative encourages open and shared government and business data to benefit small businesses and entrepreneurs. Some examples of the types of open data include detailed energy and water consumption of commercial buildings and aggregated data around Medicare reimbursement. McKinsey & Co. estimates the economic benefit of open data could exceed $3 trillion.
Additionally, the initiative will work to understand the impact of non-traditional forms of financing, including private financial, banking and payment systems, payment tools, peer-to-peer finance models and crowdfunding.
According to Fortune, Starbucks CEO Howard Schultz and the Merkle Foundation CEO Zoë Baird are co-chairs of the organization, with a prestigious roster of members who include: ASU president Michael Crow, Harlem Children's Zone president Geoffrey Canada, former Deputy Secretary of Defense Ashton Carter, Purdue University president and former Governor of Indiana Mitchell Daniels, Jr., former Governor of Utah Michael Leavitt, former 9/11 Commission director Philip Zelikow, and SUNY College at Old Westbury president Rev. Calvin Butts, III.
Share this article
---
About Our Small Business Magazine
Our reporters cover all aspects of entrepreneurship. Our coverage is dedicated to helping you to start and grow your business.
---
Additional Resources for Entrepreneurs