Small Business Technology News
Small Business WordPress Users Vulnerable To Data Threats
Written by Tim Morral
Published: 3/25/2015
New research shows that a lack of education and poor security habits are leaving WordPress business users exposed to the risk of data loss and deleted files.
WordPress is a wildly popular content management system for small businesses. According to company estimates, nearly 75 million sites around the world rely on the WordPress platform. But a lack of training and lax security protocols are leaving many WordPress users vulnerable to cyber attack--and creating serious vulnerabilities for small businesses.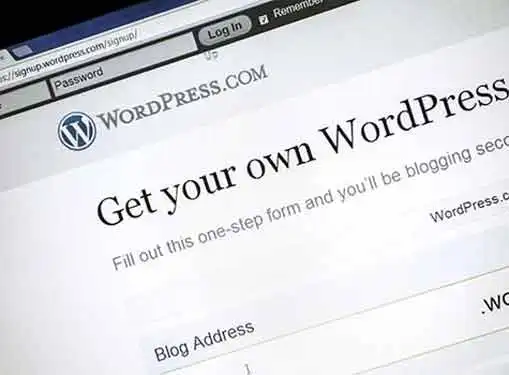 Why Wordpress Business Users Are Vulnerable
A recent survey by cloud-based backup provider, CodeGuard, showed that just 54 percent of WordPress users update their applications as frequently as every few weeks. The remaining users do not regularly update their platforms, leaving customer data and files susceptible to cyber attacks.
Other survey findings included:
Forty-seven percent of users back up their websites every few months (at most); 21 percent perform backups "occasionally."
More than one in five users (22%) have no training in WordPress backups and have "no idea" how to back up their website data.
A quarter of WordPress users have received "very little training" in the use of the platform.
The majority of Wordpress users (63%) have accidentally deleted WordPress files that weren't backed up.
44 percent of WordPress users do not employ a website or IT manager.
"WordPress vulnerability is a way of life for website owners, but they don't have to live in fear," says David Moeller, CEO at CodeGuard. "Regular training in the use of WordPress is a great form of prevention, as is website backup ... it behooves all website owners -- especially those with an ecommerce or customer-facing website -- to spend the relatively small sum of money it costs to hire an experienced IT manager. In today's online business world, that expense amounts to the cost of doing business."
Advice for Business Owners Who Use WordPress
For many small business owners, WordPress offers the right mix of features and affordability, allowing small companies to field websites that are on par with much larger competitors. But like most other business solutions, WordPress is not a maintenance-free platform--and ignoring basic website routines can have financial and non-financial consequences.
In addition to performing routine updates, it's important for small business owners to train employees on the use of the platform and implement plugins or other tools that streamline site backups. IT policies that mandate regular site backups can further insulate small businesses from the risk of data loss.
In some cases, it might be appropriate for business owners to leverage the expertise of small business IT consultants. By tapping into the knowledge and services of a consultant with experience on the WordPress platform, owners can reduce the risk of data loss and possibly improve the performance of their company websites.
Share this article
---
About Our Entrepreneur News
Our small business news site is packed with breaking news for small business startups and entrepreneurs. Find helpful entrepreneur resources about small business management, financing, marketing & technology.
---
Additional Resources for Entrepreneurs