Small Business Technology News
Small Businesses Looking Online To Achieve Growth In 2015
Written by Tim Morral
Published: 2/18/2015
Four out of five small business owners are optimistic about growth in 2015--and many plan to achieve it by improving their Web presence.
The Internet has been a boon to many small businesses, creating an accessible resource that levels the playing field with larger competitors. But with the majority of small companies eyeing growth in 2015, small business owners are realizing that they need to become more effective at leveraging their online presence.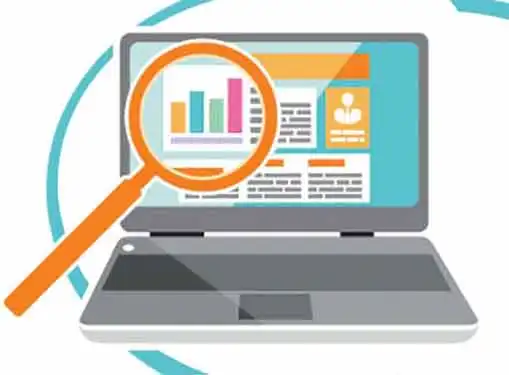 Strengthening the Online Brand
Increasingly, businesses of all shapes and sizes are recognizing the importance of a robust online brand. A recent survey by online legal services provider Rocket Lawyer found that 80 percent of small businesses are optimistic about growth in 2015. But a third of small business owners are concerned about their ability to leverage their online brands for business success.
Other findings from the survey included:
Online Growth -- Thirty-five percent of small businesses believe that growing their online presence is their highest priority in 2015. Many are hiring marketing (27%) and sales (37%) staff to achieve their goals.
Mobile Payments -- The majority of small businesses surveyed (60%) will consider adding mobile payments in 2015 in an effort to provide a more seamless online experience for their customers.
Millennials -- Not surprisingly, Millennial entrepreneurs are the most likely to adopt new online technologies (including mobile payments)--51 percent believe it will help them compete in expanding markets.
Online Strategies for Small Businesses in 2015
As companies push to improve the sophistication and impact of their online brands, it's important for small business owners to make sure that they have established a solid foundation on the Web.
In a recent Charlotte Business Journal report, Adam O'Daniel asked Yodle CEO Court Cunningham to identify some of the most common online small business mistakes.
According to Cunningham there are three things small business can do to strengthen their Web presence this year:
A More Complete Web Presence. Although most small businesses can be found online, it's important to have a complete online presence with fresh content published on the company website, Facebook, Google + and other online locations.
Product Reviews. More than 70 percent of consumers indicate that online reviews play an important role in buying decisions. But over 90 percent of small businesses don't ask for reviews. By inviting customers to provide reviews, small businesses can improve their local marketing impact and build credibility for their brands.
Existing Customers. Keeping existing customers happy and engaged is critical. Many small companies make the mistake of overlooking their current customer base online, even though it's much easier to market to people who have already purchased your products or services.
It's clear that your company's success is tied to your ability to successfully manage and grow its online presence. By evaluating the strength of your online brand and emphasizing online fundamentals, you can increase your ability to achieve important growth targets in 2015.
Share this article
---
About Our Small Business News
Our entrepreneurial news is packed with useful information for small business startups and entrepreneurs. Find helpful entrepreneur resources about small business management, financing, marketing & technology.
---
Additional Resources for Entrepreneurs