Small Business Technology News
Small Businesses Save Money On Energy Expenses This Holiday Season
Written by Tim Morral
Published: 12/2/2014
Although small businesses expect strong sales growth this holiday season, rising energy costs may cut into profits.
For many small businesses, the 2014 holiday season promises rapid sales growth.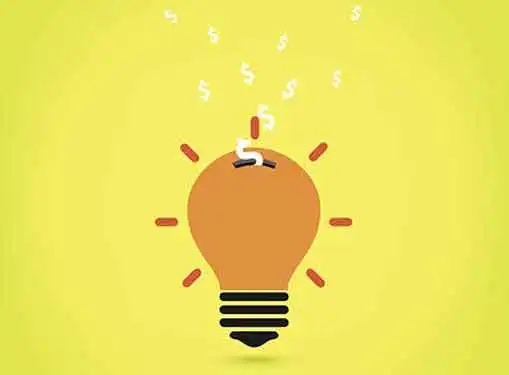 According to a recent small business survey from Capital One, nearly half of small businesses expect to increase sales during the 2014 holiday season compared to 2013. Although this positive outlook for holiday sales is a good sign for small businesses, the holiday season also takes a toll on energy bills, which threaten to diminish sales gains.
To reduce energy costs throughout the season and protect revenue, Choose Energy, an online energy marketplace, offers several types of technologies that help small businesses stay energy smart during the holidays.
LED Holiday Lights: Small businesses should switch from incandescent bulbs to LED bulbs to save more than $100 throughout the holiday season. According to PG&E, large incandescent holiday lights consume 150 times more energy and can increase costs by nearly 400 percent versus LED holiday lights.
Smart Power Strips: Smart power strips reduce energy consumption, carbon output and waste with time-controlled settings that automatically shut down power to products in standby mode. In an average home, standby power consumption represents 5 to 10 percent of total energy consumption, according to Lawrence Berkley Nation Laboratory.
Programmable Thermostats: Programmable thermostats will lower the temperature of your business when it's closed. These are available at most hardware stores for $25 to $75. Each degree lowered on your thermostat can save between 2 and 5 percent on your heating bill.
Weather Stripping: As foot traffic increases during the holiday, so do energy costs from heat escaping and cold air entering your business every time the door opens. By using basic weather stripping for your doors, you can reduce energy costs. You can also monitor for other sources of drafts and weight your door to ensure it closes faster.
For small businesses, a few simple changes can dramatically lower energy costs and consumption throughout the holiday season. In addition to investing in low-cost energy fixes, consider reevaluating your current energy supplier. Small businesses can save up to 32 percent on their monthly heating bill by switching suppliers. By following these and other tips to save on energy bills, small businesses can improve profitability and cash flow.
Share this article
---
About Our Breaking Small Business News
If you liked this small business news article, you can find other breaking news for entrepreneurs on our site. We cover important news stories for entrepreneurs. In addition to breaking news for entrepreneurs, we also have tons of useful articles that cover topics like writing a business plan, preparing a marketing plan, getting publicity and much more.
---
Additional Resources for Entrepreneurs