Small Business Technology News
Small Businesses Are At Higher Risk For Fraud And Cyber Crime
Written by Tim Morral
Published: 10/24/2014
October is National Cyber Security Awareness Month and small businesses need to ensure they are protected.
Although major companies like Staples and Home Depot have dominated news headlines lately, they are not the only companies at risk for cyber crime and hacking. Small businesses are far more susceptible to hackers than their larger counterparts, according to information from the National Cyber Security Alliance in honor of National Cyber Security Awareness Month.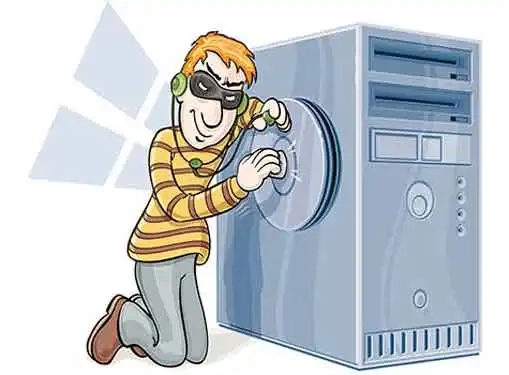 Data from the National Small Business Association shows nearly half of small businesses have been victims of cyber attacks. Recent forecasting by IDC found that 71 percent of security breaches target small businesses. And Experian discovered that among small- and medium-sized business owners who suffer a breach, 60 percent go out of business after six months.
While credit card information and employee credentials are frequent targets for hackers who infiltrate small businesses, they are not the only items and systems at risk. The New York Times recently reported another pervasive scam targeting small business telephone lines.
Hackers target corporate phone lines and rack up charges on small businesses' dime for unauthorized calls to premium-rate phone numbers owned by the fraudsters. Powerful, high-speed computers allow them to make hundreds of calls simultaneously, resulting in hundreds of thousands of dollars in phone charges for a single small business.
While major carriers have sophisticated antifraud technology to catch these attacks, many small businesses use local telecommunications carriers that lack protection and leave customers responsible for the bill. Last year, the scam cost victims $4.73 billion, up nearly $1 billion from 2011, according to the Communications Fraud Control Association.
Despite the significant risk, most small businesses are not adequately prepared to protect against an attack and dedicate few resources to fighting cyber crime. But there are actions small businesses can take without huge investments to prevent common information security attacks.
The National Cyber Security Alliance recommends several steps small businesses can take to avoid cyber crime, including these helpful cybersecurity tips:
Focus On What Needs To Be Protected. Create a risk management plan that identifies both critical company and customer information that must be secured.
Forecast The Consequences of a Successful Attack. Quantify the risk and what could happen as a result a successful cyber-attack against your company.
Create A Culture Of Cybersecurity. Teach your employees to understand the value of protecting company and customer information and the importance of security to the business. Establish Internet security policies.
Talk To Your Employees About Vulnerabilities. Links in email, social media posts and online can lead to malware. When in doubt, throw it out! And encourage your employees to speak up if they notice strange happenings on their computer.
Have A Plan. Hacks, data breaches and other cybercrime happen every day, and so do fires, floods and burglary. Have a plan in place to grow your cybersecurity protections that also addresses how you would respond if an attack occurs.
Share this article
---
About Our Entrepreneur News Feeds
Our small business writers cover all aspects of what entrepreneurs want and need to know. Our perspective is all about giving you news you can use to start and grow your business.
---
Additional Resources for Entrepreneurs