Small Business Technology News
Small Businesses Experiencing A Cybercrime Epidemic
Written by Tim Morral
Published: 12/5/2011
The cost of fraud and cyber attacks against businesses are mounting as nearly one in two businesses impacted by cyber attacks over the past year.
Incidents of fraud and cybercrime against businesses are growing at an alarming rate, seriously jeopardizing the ability of many companies to achieve bottom line profitability and business growth.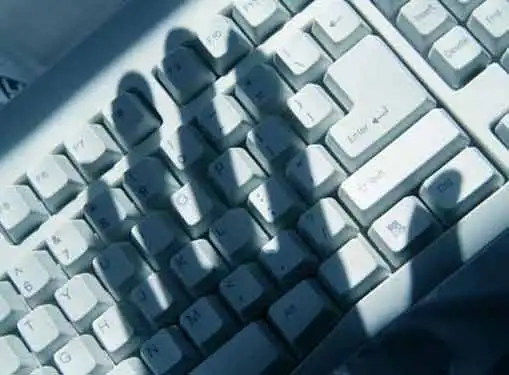 In a 2011 Global Economic Crime Survey, PricewaterhouseCoopers (PwC) revealed that nearly half (45%) of businesses experienced some form of fraud over the past year - an increase of 10% since 2009.
Likewise, the incidence of fraud costing the business in excess of $100,000 has also increased considerably, from 44% to 2009 to 54% in 2011. Approximately 10% of businesses report that fraud has cost their company more than $5 million in the past year.
The cost of fraud and other crimes can be especially devastating for small and medium-sized businesses, many of which lack the reserves to endure sustained hits to the company's bottom line.
"The costs associated with economic crime pose a serious threat to an organization's bottom line," said Chris Barbee, leader of PwC's global forensic services practice. "Companies must consider the potential damage to reputation and brand, along with the very real possibility that corrupt activity perpetrated by their employees or by affiliates, third parties, intermediaries, and joint venture partners could trigger stiff penalties."
After asset misappropriation, cybercrime is the most common form of fraud affecting the business community, with almost one in two (40%) respondents indicating that they believe their companies have been victimized by cybercriminal activity in the past year.
Although 61% of survey respondents indicated heightened awareness about the perceived risk of cyber attacks in 2011, approximately half indicated that C-suite leadership either never or infrequently (once a year) review the organization's cyber fraud prevention strategy. Instead, cyber fraud prevention is conducted on an ad hoc basis, typically in response to an actual attack.
"Clearly, many executives have yet to seize upon the serious nature of the cybercrime threat," adds Didier Lavion, principal in PwC's forensic services practice.
"Cybercrime has emerged as a formidable threat, thanks to deeply determined, highly skilled, and well-organized cybercriminals, from nation states to hacktivists, from criminal gangs to lone-wolf perpetrators. Organizations need to be aware and adjust to this changing landscape."
Share this article
---
About Our News for Small Business Owners
If you enjoyed this article, you can find many other small business news articles on our site. We cover the latest news stories for business owners. In addition to breaking news for entrepreneurs, we also have tons of how-to articles that cover topics like writing a business plan, hiring and firing employees, getting publicity and much more.
---
Additional Resources for Entrepreneurs