Small Business Technology News
Snapchat Surpasses Facebook In Daily Photo Volume
Written by Tim Morral
Published: 11/29/2013
The rapid growth of Snapchat and other social channels is challenging Facebook, especially among younger social media users.
Most small business owners understand the importance of social networking in reaching targeted groups of consumers. For many small businesses, Facebook continues to be the social media channel of choice, a ready-made conduit for connections with scores of customers and their online social networks.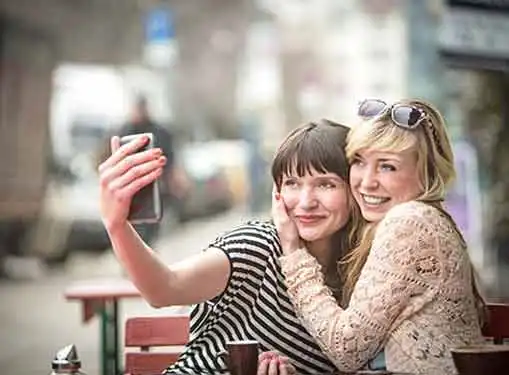 However, other image-rich social media channels like Snapchat and Instagram are rapidly gaining ground on Facebook--and that could be a cause of concern for small businesses that use Facebook to market to younger consumers.
Recently, TechCrunch reported that Snapchat has surpassed Facebook in photo sharing with 400 million shares per day, compared to Facebook's 350 million shares. Even more surprising is the rate at which Snapchat has grown. In September, Snapchat reported 350 million photo shares per day, up from 200 million in June.
Industry experts agree that Snapchat's success is largely based on its popularity with young users. But despite its appeal with teens and twenty-somethings, there are several other factors that may help explain the sharp increase in daily photo shares.
Analysts are quick to point out that Snapchat is designed to be a temporary photo sharing service, with shared images quickly disappearing or self-destructing within seconds of being received. Snapchat's photo sharing volume may also include "broadcast snaps" or shares in which users simultaneously send a single image to multiple users, each of which is counted as a share.
Still, the popularity of Snapchat is raising eyebrows around the tech world and has not gone unnoticed by Facebook, which is rumored to have expressed interest in acquiring Snapchat. But with photo sharing comprising a larger share of all consumers' social experiences, small businesses that depend on Facebook to reach younger generations of consumers should remain vigilant and monitor how Snapchat's trend line plays out in the coming months.
Share this article
---
About Our News for Small Business Owners
If you enjoyed this article, you can find other breaking news for entrepreneurs on our site. We cover important news stories for business owners. In addition to breaking news for entrepreneurs, we also have tons of how-to articles that cover common small business challenges like getting business loans, preparing a marketing plan, working with family members and much more.
---
Additional Resources for Entrepreneurs