Small Business Technology News
Tablets Starting To Replace PCs In The Workplace
Written by Tim Morral
Published: 7/13/2015
New research shows that tablets are gaining ground on PCs as the sole device in some workplaces. But can modern offices really depend exclusively on tablet technology?
Forget about the laptops versus desktops debate. In today's workplace, it's all about mobility and the replacement of laptops and desktops with tablet devices.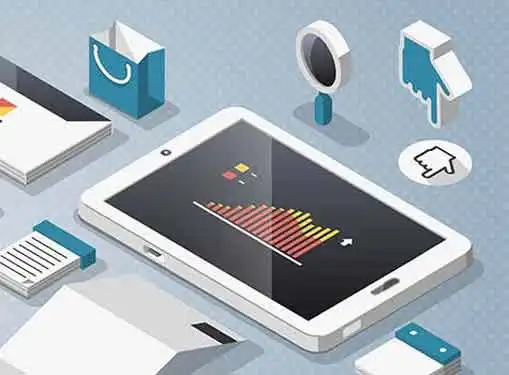 Tablets are convenient. But are they convenient enough to replace PCs and other traditional workplace devices? For some workers, the tablet has already become their standalone work device.
Tablets Are Becoming Primary Work Tools
According to recent research by the International Data Corporation (IDC), tablets are now the only business device for 40 percent of users in the UK, France and Germany. Although a majority of workers still use at least one other device for business activities (e.g., laptops, desktops, etc.), the number of workers who use tablets as a standalone device is rising.
"As digitalization transforms business processes and tablets are optimized for business functions from both a hardware and application standpoint, we can only expect an increase in the share of standalone tablets, as confirmed by the purchase intentions of the study respondents," said Marta Fiorentini, senior research analyst, IDC EMEA Personal Computing.
The research also showed that the use of tablets as a standalone business device varies based on the employee's job responsibilities. Employees who routinely create or edit documents typically maintain a PC or laptop; field-based personnel and customer-facing employees, on the other hand, are more apt to rely solely on tablets.
But that may be changing, too.
Hybrids: Bridging the Gap
Hybrids (i.e., tablets that can be used with a keyboard) are emerging as a viable alternative to other workplace devices -- for both field-based workers and employees tasked with document creation.
For example, Wakefield Canada found that by equipping sales teams with hybrid tablets, sales personnel were able to achieve laptop functionality in the field and continue to use their tablets as their primary device in the office. By connecting the tablets to sales reps' mobile phones, Wakefield Canada generated additional value by ensuring that sales teams' computing devices are constantly connected.
The continued push for increased mobility and convenience bodes well for tablets in the workplace. As device manufacturers innovate new ways to improve tablet functionality for document creators and office-based workers, expect to see more workplaces embrace tablets as standalone devices.
Share this article
---
About Our Small Business News
We publish news articles for entrepreneurs every day. Our entrepreneur news articles review trends in business management, analyze the impact of new government policies, monitor key economic indicators that impact small business, and cover many other topics of interest to small business owners.
---
Additional Resources for Entrepreneurs