Small Business Technology News
Tackling The Tech Industry's Diversity Problem
Written by Tim Morral
Published: 5/20/2016
New nonprofit organization plans to level the tech industry playing field for minorities and women.
The lack of diversity is a familiar anthem in the tech industry.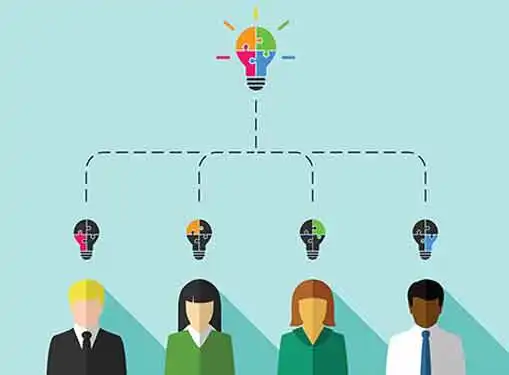 With more and more voices clamoring for change, several tech leaders are taking action and launching initiatives to make the industry more inclusive for women and minorities.
New Nonprofit Provides Tools for CEOs
Ellen Pao has firsthand experience with the tech industry's diversity problem. The former CEO of Reddit, Pao filed a lawsuit against VC firm Kleiner Perkins Caufield & Byers (KPCB) in 2012, alleging gender discrimination.
Although a jury found in favor of KPCB in 2015, the case shined a spotlight on discriminatory practices throughout the tech sector -- an industry that has historically been accused of gender and racial bias when it comes to the hiring and promotion of women and minorities.
But while Pao has moved past her case against KPCB, she hasn't abandoned her efforts to bring change to the industry. This month, Pao announced that she is joining forces with other female execs and engineers to launch Project Include, a nonprofit that will focus on efforts to make the technology industry more diverse and inclusive.
"Project Include started as dinner brainstorming sessions on how to make tech meaningfully more diverse," said Pao in a statement about the launch. "Today we've joined forces to provide CEOs with comprehensive tools -- frameworks, research, metrics, and recommendations -- for diversity and inclusion. And the early feedback we've heard repeatedly from CEOs is, 'I wish I had had this earlier.'"
Task Rabbit Joins Forces With the Congressional Black Caucus
Pao isn't the only executive working to solve the tech industry's diversity problem. Increasingly, technology companies themselves are rolling out programs to make more opportunities available to women and minorities.
For example, last month the tech startup Task Rabbit announced that it is partnering with the Congressional Black Caucus to develop and implement a plan for hiring more minority workers. Headed by Stacy Brown-Philpot (one of the few African-American CEOs in technology), Task Rabbit intends to increase African-American employment to 13.2 percent by the end of the year.
"Today, TaskRabbit becomes the first technology company to take an important step by announcing a plan, with measurable goals, to increase African American inclusion in the company," said Congressional Black Caucus Chairman G.K. Butterfield (D-N.C.). "We call on other tech companies to get off the sidelines and work with (the Congressional Black Caucus) to develop African American Inclusion Plans."
Advice for Startups
Going forward, the diversity issue will continue to be a major concern across the technology industry. For tech startup entrepreneurs, it's more important than ever to get out in front of the problem and take proactive steps to create a more diverse workplace.
The first step is to get educated about the problem and the ways in which women and minorities are underrepresented in technology. Diversity goes far beyond affirmative action -- it's about intentionally creating a workplace that leverages the strength of multiple perspectives and voices.
It's also important to get up to speed on Small Business Equal Opportunity regulations. In addition to an equal opportunity policy statement, there are other steps you may need to take to avoid fines or the risk of litigation.
Share this article
---
About Our News for Entrepreneurs
We publish news articles for entrepreneurs five days a week. Our small business news articles review trends in entrepreneurship, analyze the ramifications of regulatory initiatives, present relevant entrepreneurial research findings, and cover many other topics of interest to small business owners.
---
Additional Resources for Entrepreneurs