Small Business Technology News
The Hidden Cost Of "Involuntary" IT Employees
Written by Tim Morral
Published: 5/24/2013
Survey shows that informal IT managers cost small businesses approximately 300 hours per year in business productivity.
Most small businesses have them--employees who have somehow been coopted into the role of the company's IT manager simply because they have some IT knowledge. But while most businesses think they're saving money by not outsourcing IT or hiring an IT professional in-house, a new survey shows that small companies are paying a big price for "involuntary" IT managers.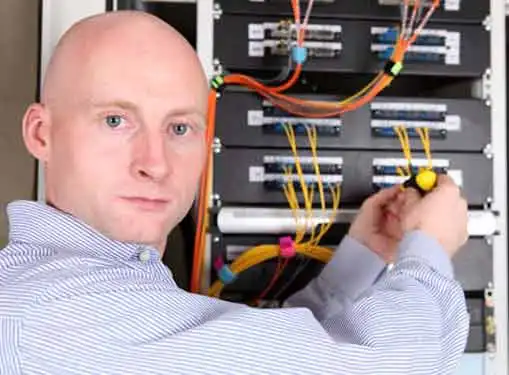 Newsfactor reports that a recent survey by AMI-Partners demonstrates that involuntary IT managers lose about six hours of productivity per week (or 300 hours per year) on IT-related issues. Although some are confident about their IT capabilities, many involuntary IT managers feel ill-equipped to manage the company's technology requirements and feel that their primary work responsibilities suffer as a result of their IT involvement.
"Many small businesses don't have the budget for formal IT support, so they rely on the company's most tech-savvy individual to manage their technology," said Andy Bose, CEO at AMI-Partners.
Additional findings from the study include:
About a third of all involuntary IT managers view IT as a nuisance
26 percent of these managers feel unqualified to oversee IT at their companies
Nearly two-thirds (60%) believe their employer should simplify IT through cloud solutions and other technologies that minimize day-to-day requirements
Involuntary IT managers at companies with more than 15 employees are even less productive than those at companies with fewer employees
Web-based business solutions can be an effective way for small business owners to reduce expenses while maintaining IT quality and performance. But small business decision-makers also need to keep in mind that outsourcing IT to the cloud can deliver benefits beyond cost.
By removing the burden of day-to-day IT management from involuntary managers, employers can significantly improve those workers' morale and achieve productivity gains by enabling them to focus on activities within their core skill sets.
Share this article
---
About Our Breaking Small Business News
Our reporters cover all aspects of what entrepreneurs want and need to know. Our coverage is dedicated to helping you to be a successful entrepreneur.
---
Additional Resources for Entrepreneurs