Small Business Technology News
Why Bot Fraud Is Killing Online Advertising
Written by Tim Morral
Published: 12/11/2014
Report shows that fraudulent ad clicks are costing businesses more than $6 billion per year, jeopardizing the impact of investments in online advertising.
Fraudulent activity is a constant risk for any company that does business online. But small businesses are now facing a serious fraud threat from a source that many owners never expected: online ads.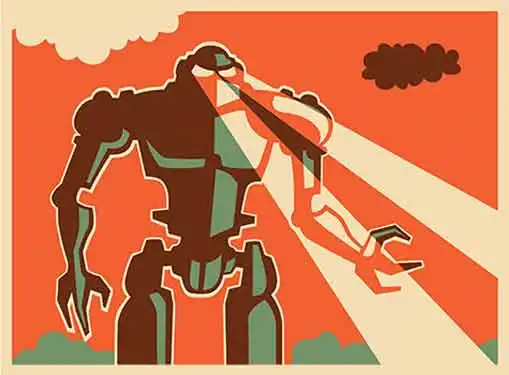 Reuters and other media sources recently reported on a study by White Ops and the Association of National Advertisers (ANA), showing that bots are costing online advertisers more than $6 billion per year.
Bots are automated, Web-based entities that click on ads or watch videos, imitating the behavior of actual human beings. For pay-per-click advertisers, every bot-generated action represents the loss of real advertising dollars, significantly reducing the return on Internet advertising investments.
"We have long suspected and have long known there was fraud in our industry," said Bob Liodice, president and chief executive of the ANA, told Reuters. "We didn't know the exact amount or the reasons why it was happening."
The Scope of Fraudulent Ad Activity
Fraudulent ad clicks are often invisible to advertisers. But citing statistics from analysts at SunTrust Robinson Humphreys, AdWeek demonstrated the scope of the problem:
Bot clicks represent 11% of display ad views and 23% of video ads.
Digital advertising is expected to total $43.8 billion next year--and $6.3 billion of it will come from bot fraud.
Retargeting is a magnet for fraud. 19% of retargeted ad actions are from bots.
While industry experts have known about fraudulent activity in low-cost advertising, the study found that premium sites and publishers were just as vulnerable as their lower cost counterparts. In essence, no advertiser is safe from the risk of bots in the current environment.
For now, there is little small business advertisers can do to protect themselves against fraudulent bot clicks. In many cases, online advertising is an important part of the company's Web-based promotional strategy and completely eliminating online ad spending isn't a realistic option.
However, the latest statistics about the cost of fraudulent ad activity is forcing the industry to take a closer look at the problem and develop solutions that insulate advertisers and publishers from fraud going forward.
Share this article
---
About Our Small Business News
Our journalists cover all aspects of entrepreneurship. Our perspective is all about giving you news you can use to be a successful entrepreneur.
---
Additional Resources for Entrepreneurs