Nonprofit Entrepreneurs
Nonprofit Grants
When it comes to nonprofit grants, getting the grant is part art and part science. We discuss the do's and don'ts of nonprofit grant writing.
Grants are a vital source of funding for nonprofits.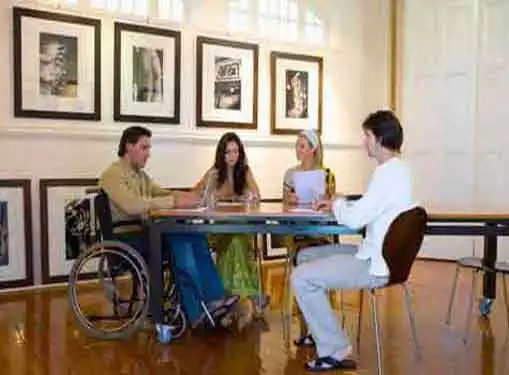 But acquiring grant funding is a little trickier than filling out a form and collecting a check.
Competition for grants can be fierce, even for qualified organizations. To rise to the top of the heap, you need to know what funders are looking for before you complete your first application.
The most crucial step in the grant application process is research. For the most part, grant providers aren't interested in applications and proposals that stand out due to length, presentation style, or multimedia elements. Instead, they are looking for quality projects presented in a solid proposal that adheres to the application guidelines they have publicized.
Funding Interests
Grant providers specialize in funding specific types of organizations and projects. It's important to understand that providers' funding interests represent far more than the personal passions of the people involved in the decision-making process. In many cases, funding interests are legal constraints placed upon a grant provider at the time of incorporation.
Since non-compliance could place a funder in legal jeopardy, there is virtually no possibility that a funder will approve requests outside of their funding interests. From an applicant's perspective, it's important to carefully research the grant provider's funding interests in grant directories or provider websites before making a formal application.
Typical Grant Amounts
In addition to limitations on the types of grants they provide, the majority of grant providers also limit the dollar amount they will provide to each organization or grant request. It's tempting to shoot for the moon and let the funder decide how much they can afford to give your organization.
However, that approach can easily backfire and result in a total rejection of your request. For example, suppose you are requesting $50,000 to fund a pilot, after-school project for kids in your community. You've made the case that the money will be spent and the project will require the full $50,000 to get off the ground. But if the grant provider's grant threshold is $25,000, they will most likely give you nothing because you've convinced them the project can't be done for less than $50,000.
Research funding limits, request a list of recent grant amounts, and tailor your application accordingly.
Proposal Format
Although grant proposals usually adhere to a similar format, each grant provider may request slight variations in the proposals that are submitted to their organization.
That means that you can't simply photocopy one proposal and mail it to six different grant providers. To be successful, you will need to alter the primary proposal to meet each provider's specifications.
Also, resist the urge to dress up your proposal with glossy colors, sophisticated bindings, and other add-ons. Just provide the information that has been requested in a straightforward manner.
Keep in mind that no matter how difficult the grant application process may seem, grant providers are on your side. Their mission is to provide funding to nonprofit organizations just like yours and most providers are more than willing to assist you along the way. If there is any doubt about whether your request lines up with provider's interests and limitations, call the provider directly for more information.
Share this article
---
Additional Resources for Entrepreneurs