Real Estate Articles
Office Furniture and Your Tenant Improvements Project
Written by Brent Pace for Gaebler Ventures
Beware of possible issues in coordination when you are buying systems furniture (cubicles etc) from a furniture vendor while working with an architect to build out the rest of your Tenant improvements.
Like most entrepreneurs, you are probably going to be very excited about building and creating your first real office space.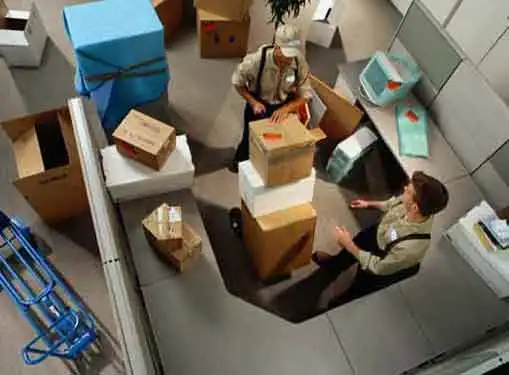 You have the lease signed, you have an allowance to work with, and you are ready to get going. One of the first major hurdles you will deal with is designing the space itself. Where will you put offices? Where do the cubicles go? Once you have that figured out, one of your next big tasks will be getting the systems furniture for the cubicles ordered, wired, installed, and ready to go. Here are a few things to think about as you get your office furniture.
Office Furniture Usually Not Covered In Tenant Improvements Allowance
Most Landlords will not allow you to spend your Tenant Improvements allowance on office furniture. Why not? The basic reason is that office furniture does not necessarily stay with the building when you leave. The Landlord is happy to help you build walls, add carpet, and wire up your space because the Landlord will keep that asset when you leave. Furniture, however, can leave with you. So don't forget to budget the extra cash you will need to cover the purchase.
Furniture Vendors Have Their Own Designers
Most large furniture vendors have their own interior designers. This creates some potential conflicts when you are working with a furniture vendor designer as well as an architect that has been hired by your Landlord to design your space. The furniture designer wants to get you into the nicest (and most expensive) furniture possible, and to lay it out nicely. But to do it right, the architect and the furniture designer need to work together.
You can help to facilitate this by suggesting that you arrange a meeting where you bring the architect to visit with the furniture designer and you work together on the layout. Ultimately the furniture vendor will need to give precise dimensions and a precise layout to the architect in order to be successful.
Furniture Impacts Construction
Believe it or not, your furniture purchase does impact construction. One of the main ways it does that is through the wiring of the systems furniture. You want electricity, phone, and data services to all of your cubicles, right? Well, it doesn't just show up on its own. Unless you have a raised floor or your Landlord is willing to let you run unsightly power poles from the ceiling, you need to plan accordingly.
Often-times contractors will like to core-drill and run conduits to get the electricity, phone, and data right to where it needs to be to connect to the systems furniture from the floor. Doing this requires that the contractor get exact plans and specifications on the furniture. Since the contractor works with the architect only, you will need to make sure your furniture supplier gets the architect the required information.
Furniture Impacts Timeline
Also, don't forget that your furniture purchase will impact the timeline of when you can move into your space. For most furniture orders you will have to wait at least 6 weeks to get your furniture delivered, possibly longer. So get out in front of this issue early in the design of your space to avoid delays and unforeseen costs.
Brent Pace is currently an MBA candidate at University of California at Berkeley. Originally from Salt Lake City, Brent's experience is in commercial real estate development and management. Brent will have tips for small business owners as they negotiate their real estate needs.
Share this article
---
Additional Resources for Entrepreneurs