Protecting Reputations on the Web
Online Reputation Management: An Introduction
Online reputation management has become an important aspect of life in the new era where the Internet has become our go-to source for information.
In the wild, wild west of the World Wide Web, your reputation can be trashed in an instant.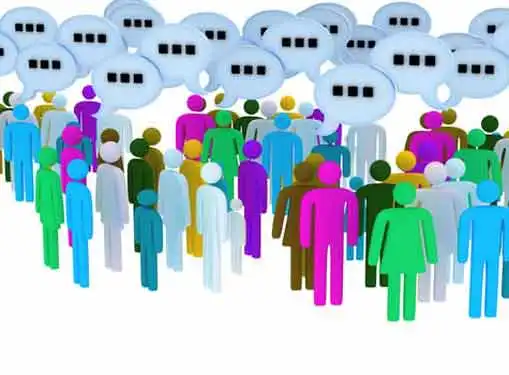 In this article, we discuss how reputation damage happens on the Web and how you can fix it if your good name (we'll give you the benefit of the doubt on that) is trashed on the Web.
Reputation Damage on the Web
A friend made a mistake years ago in her younger days. A Google of her name by prospective employers (or her mom and dad) ended up showcasing a crime blotter web page as the #1 result.
I've changed the details to protect the innocent (er, guilty) but the search result description shouts out: "Freshman Jane Doe, 18, resident of Omega Epsilon, was issued a citation for illegal consumption of alcohol in a public space"
Never mind all of the good things she has done in her life. Her legacy, based on the almighty Google, is that she is a reckless lawbreaker.
Here's another example. Another friend of mine once left a very small tip at a restaurant because she was upset with the bad service. The waiter had the last laugh, however. A Google of her name shows the #1 result as a post at a website dedicated to exposing bad tippers: "Jane Doe left me a $1 tip on a $40 bill."
(Hmmm, I just realized that in changing names to Jane Doe, I am accidentally trashing anyone who is really named Jane Doe. Sorry, Jane! I'm sure you are a very nice person.)
If you share your name with somebody else, that person can trash your reputation through their bad actions. Maybe they get arrested for drunk driving, and a prospective employer searches your name, finds the other person's drunk driving information, and incorrectly assumes that you were arrested for drunk driving.
You don't get the job and you never fully understand what happened. It seemed like you were highly qualified. Unbeknownst to you, you've been a victim of a bad Web reputation.
Anyway, you get the idea. Your good name is at risk more than ever in this new era where agitation can transform into defamation with a few clicks on the computer. It only takes a few seconds for something negative to be posted about you, but it can stay on the web forever.
So How Do You Fix Reputation Damage on the Web?
Maybe you are reading this article precisely because your #1 result for your name in the search results is showing something that you hope your Mom will never see.
So, enough about the problem. What's the solution? Let's get into the ways to fix a bad reputation on the Web.
One thing that rarely works is trying to get the negative information off the web. If a blogger slammed you or your company and you beg them to remove the negative information, you can guess what usually happens.
They'll post another negative blog entry about you, repeating the previous negativity and adding that you are a complaining whiner who can't take constructive criticism. Now, instead of one negative web page about you, you've suddenly got two or more to deal with.
Bury the Bad News
The best way to get the damaging web pages off the first page of search results in Google and other popular web engines is to get new pages that are positive about you (or even neutral on you) onto the first page of the web results, thus knocking the bad pages down so nobody is likely to see them.
This is an exercise in search engine optimization, only in this case you want to optimize any other page on the web that has your name in it and try to get it to outperform that negative page that speaks poorly of you (or your company, your product, your mom, or whatever).
There are two ways to do this: bumping up existing content in search results and creating new content.
Bump Existing Pages Up in the Search Engine Results
In the first method, if there are already many pages that reference your name in a non-damaging way and those pages are currently not outranking the negative page in the search results, you need to figure out a way to bump those pages up in the search rankings.
To do this, you need to convey link juice to those pages. Web pages rise in the search engine results as they receive more inbound links. Links are equivalent to votes, so the more links, the more important the pages are perceived to be by search engine algorithms.
Let's say you have an Amazon.com profile page. To get that higher in the search results, above the negative page that is tarnishing your good name, you simply need to get more inbound links to that page. So, maybe you have a blog and you link to your Amazon.com profile from your blog. You get the idea.
Create New Content That Mentions Your Name
If there are not many web pages out there that promote your name, then you need to work diligently to create those pages. For example, if you don't have an Amazon.com profile page, create one and write a few reviews. Then link to that page from your blog.
If you don't have a LinkedIn profile, create one. Again, figure out ways to get some links to those new pages so they get crawled and indexed by the search engines. The more links you get to those pages, the higher they will appear in the search results. Hopefully, before long, you will have many pages that rise above the pages that are damaging your online reputation.
In future articles, we will discuss specific websites where you can create a page that profiles your name. Amazon and LinkedIn are just two of hundreds that are out there. We'll also talk about more places where you can get inbound links to pages that portray you in a good light.
The Best Defense Is a Good Offense
Remember, reputation management is relevant even if you have not already been burned by a web page that damages your reputation. The best defense for online reputation management is a good offense.
As such, you should constantly be creating pages that come up in the search results when your name is searched and make sure that those benign pages do well in the search results. If you do that, when bad posts happen, they may effectively be a non-event.
Tread Lightly In the New Era
Another good thing to remember is that you need to be careful with your interactions in this new era of fast-fingered Web posters. Be nice to people all the time, and you'll never get slammed on the web. Offer great customer service and you won't see posts that trash your company.
Share this article
---
Additional Resources for Entrepreneurs