Small Business Websites
Online Retail Business
Written by Charles Mburugu for Gaebler Ventures
Big companies in the consumer goods market are known to place stringent and restrictive controls on their distribution channels. This has made it difficult for the start-up, small online retailer to get access to merchandise. How can the small retailer be creative in order to overcome this obstacle?
If you have little capital to invest, you will have to be more creative. Many successful retailers built their businesses by starting small and then gradually increasing products.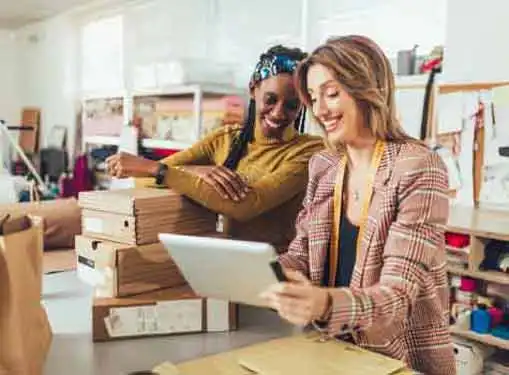 Sell used goods
If you want to make money selling on eBay, you could consider selling used merchandise. Many sellers have grown thriving eBay businesses selling used electronics, clothing, toys, and musical instruments, among other things. They find their merchandise through garage sales, estate sales, classified ads, consignment shops, eBay itself or thrift stores. They clean up the merchandise if necessary and list it for sale in an exciting and attractive way. There are many people who subsidize their existing incomes doing this, while others make a full time living selling on eBay.
Liquidations and Closeouts
Liquidations and closeouts can also be very good sources of merchandise for an online retail store and eBay. With a good liquidation and closeout source, you can purchase a lot of discontinued or overstocked merchandise. You may be buying last year's models, but a large market exists out there for this merchandise. Many people don't care about having the latest model or style, especially if one can save much by buying last year's products. Many sources of closeouts and liquidations can be found by calling around or searching online.
Consider less popular brands
Not all customers have to have the most expensive, most popular brand. In fact, many people don't purchase known brands all the time, which means this market is very huge. This is a good choice for someone who wishes to launch a retail store selling recent model, brand new merchandise. Once you are recognized as a respected retailer, it will make it easier to start selling used products.
Stay open minded
When going into a new business venture, it is imperative that you keep your mind open. Be open to multiple varieties of products before deciding on what you would like to sell. For example, consumer electronics, DVDs and clothing are very popular items, among consumers as well as sellers. If you go for very popular market, the resale requirements may be more difficult. It will also be very difficult to compete in the market with the large mass of sellers.
Creativity is king
Creativity is key in the business world. To succeed, you must identify a niche where you can offer a benefit which will distinguish your business. Creativity does not necessarily mean originality. There is a difference. It's not easy to be original in the business world, since so much has been already done. Originality does not always win. Creativity could simply mean borrowing an idea from another market and using it in a different market. People had long delivered groceries and flowers, but no one delivered pizzas until Domino's begun doing it. Many business owners have succeeded through applying the same principle.
Put in the time and benefits will follow
Creating and developing a business calls for a lot of research and time. You will need to research on products and identify those that can be sold at a profit. Then, you will need to conduct market research and come up with a unique approach that will distinguish you. A lot of work is involved, but the benefits outweigh the efforts.
Charles Mburugu writes for us from his home in Nairobi. He has a graduate degree in Business Management from Kenya Institute of Management. He is interested in writing about branding, CSR and intellectual property.
Share this article
---
Additional Resources for Entrepreneurs