Writing a Business Plan
Outsourcing Your Business Plan
Written by Samuel Muriithi for Gaebler Ventures
There are multiple opinions to consider on both sides of the coin whether you are for or against outsourcing a business plan writing service. What are these pros and cons and could they help you rethink your current stance on the matter?
There are pros and cons to everything - the outsourcing of a business plan is no different.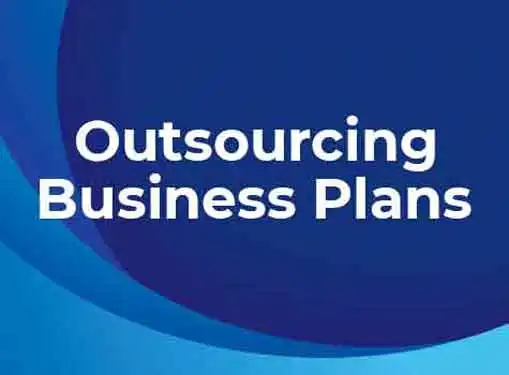 While many business owners, academic business experts and financial institutions are of the opinion that writing your own business plan is best, there are indeed some circumstances that make outsourcing the service a necessity.
As a business owner, or an aspiring one for that matter, you may feel that your writing skills are inept for the task. You may also lack the requisite background training to tackle the plan's financials and so on. Some business owners have the required know-how and writing skills but they just don't have the time to put a business plan together. It is quite evident now that outsourcing a business plan writing service has both pros and cons, let us weigh these out below:
Outsourcing a business plan writing service - The cons
The main reason why financial investors/lending institutions require prospective and established business owners to write business plans is because they want to want to make an assessment of how well the borrower understands his/her business concept and all the risks that are inherent to it. As the business owner you are the one to whom all these details are most clear - after all you came up with the idea in the first place. Hiring a business plan writing service will require you to provide all the business idea's details and then checking to see whether everything in the final document has been communicated to your liking.
There is really nothing so bad about using this service as long as everything is crystal clear and satisfactory to you and the final reader. In fact you may find an excellent writer who'll elucidate your raw information much better than you could. If however the service you use ends up giving you a sham document and you issue the same to the potential investors unaware of the defects, you may have a really difficult time trying to plead your case.
Outsourcing a business plan writing service - The pros
The pros of this decision are not so different from what has been highlighted above. Any business plan written by a business owner or outsourced will deliver if it's contents are to the investors' liking and satisfaction; they really don't have a way of ascertaining who the writer was if your verbal details tally with the written contents. By using an excellent business plan writing service therefore you can spare valuable time to handle other commitments, and you can take advantage of the writing skills that you lack and use them to your benefit. The fee you pay for the service will thus be very worthwhile.
Outsourcing a business plan writing service to an excellent service provider does not mean that you can remain aloof to the process and just wait for the final document. In addition to providing the required details you should ensure that your consultant gives you some feedback. Maybe you can request for a partial draft copy for your perusal so that you can point out details you need to be amended and so on. Remember that you will have to pitch the business idea before the investors - don't allow yourself to be caught by surprise especially when some basic errors surface on the day when your accuracy is required most.
Samuel Muriithi is a business owner in Nairobi, Kenya. He has extensive international business experience in the United States and India.
Share this article
---
Additional Resources for Entrepreneurs