PR Pitches
PR Pitch Tips
If you're going to play the publicity game, you're going to have to learn how to pitch reporters and media contacts. There's no formula for a perfect pitch, but there are plenty of places your pitch can go off course -- unless you pay attention to the PR pitch tips the pros use to promote their story ideas.
A good PR pitch doesn't guarantee a published article -- but it helps. Reporters, journalists, and media contacts rely on pitches to feed them story ideas and article concepts. Without pitches, most media professionals would find it hard to stay on top of the events that are happening in their communities. Some story ideas make it to print because they are inherently newsworthy.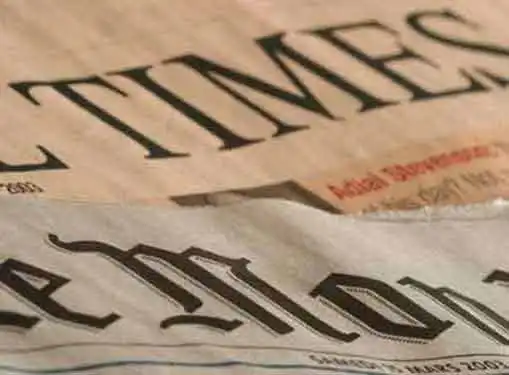 But many other story ideas get published because someone knew how to deliver a great PR pitch. By following a few simple PR pitch tips, you can learn how to deliver a great pitch, too.
Try these PR pitching tactics and it won't be long before the PR placements start rolling in:
Research the contact's preferred pitch method. These days, most reporters prefer to be pitched by email, but there are still some who prefer to be contacted by phone. If you aren't sure which method your contact prefers, do some research instead of rolling the dice.
Have a clear message. Your pitch needs a clear consistent message that the reporter can use as the basis for an article. If your pitch lacks clarity, it can be an indication that the story idea is muddled or confused.
Keep it short. A pitch is not a press release. Typical press releases run from one to three pages. The average pitch, on the other hand, should run five paragraphs or less.
Offer something of value. A pitch is your opportunity to give the journalist a reason to develop your story idea into an article or news item. With that in mind, make sure pitch is full of valuable and useful information. Reporters loathe fluff and propaganda - and they can smell both from a mile away.
Personalize PR pitches. Journalists are insulted by a pitch that feels as if it's been simultaneously sent to hundreds of other reporters. Always makes the extra effort and ensure that your pitch has a personal touch that resonates with the recipient and treats them as an individual. If you're struggling to come up with a personal note, remember that flattery is always a good strategy.
Make it easy. An interesting and well-written pitch makes the journalist's job a little easier. You can make their job even easier by offering to provide a complete press kit or other information after the pitch.
Think long term relationships. You can increase your odds of success by contacting journalists before you deliver your first pitch. Even a quick email to introduce yourself and inquire about the kinds of story ideas they're looking for can lay the groundwork for a pitch later on.
Don't email attachments. Attachments are not an acceptable way to email a pitch to journalists. No journalist in their right mind is going to risk a computer virus by downloading an unsolicited attachment. Instead, include your pitch in the body of the email.
Share this article
---
Additional Resources for Entrepreneurs