Patents
Patent Trolls
Patent trolls can cost your company hundreds of thousands of dollars in litigation and licensing fees. We'll tell you how these intellectual property opportunists make a living and how you can defend your company from exploitation.
Patent trolls sound like something you might find in the Lord of the Rings trilogy - and depending on who you ask, that assessment might not be far off the mark.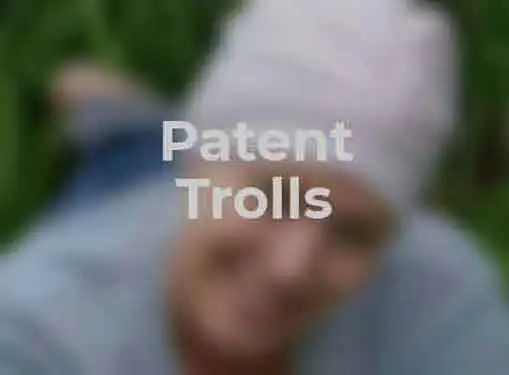 The term is actually a colorful way of describing IP opportunists who specialize in leveraging their ownership rights to extract license fees from other companies.
At the core of patent trolling is a lack of intention to use the patent for a productive purpose. Instead of using the patent for manufacturing or other business processes, the patent holder intentionally acquires the patent to turn a profit through licensing fees, litigation and out-of-court settlements. So it's not uncommon for "trolls" to also be referred to as "pirates" or non-practicing entities.
As a small business owner, there are at least two reasons why it's important to learn how to defend your company from trolls: (1) Trolling can significantly damage your patent and financial positions, and (2) typical patent defense are ineffective against this kind of threat. With that in mind, here's what you need to know to protect your company from being plundered by patent pirates.
Thorough searches. An effective way to defend your company from patent enforcement schemes is to conduct a thorough patent search before you invest in a new manufacturing process. A good search should uncover any patents that could threaten your operation and give you time to implement a solution before you launch a new initiative.
Design solutions. If a non-practicing entity attempts to prohibit a process based on the existence of a patent, one solution is to design your process or product around the patent. Redesign has a cost, but it's a cost that can be offset by the amount of licensing fees you will be forced to pay if you move forward with the initial design.
Reexamination. The U.S. Patent & Trademark Office (USPTO) has been known to approve broad patents that are then used by patent trolls to squeeze license fees out of any companies that fall under the patent's extremely large umbrella. If that occurs, you can request reexamination, a process in which USPTO conducts a proceeding to determine whether the patent covers too much ground.
Legal routes. If you are adamant in your refusal to pay licensing fees, you have the option of taking the non-practicing entity to court. Since litigation often boils down to a scorched earth campaign, a more practical approach may be to cut your losses and agree to a settlement.
Insurance. Patent infringement insurance is designed to protect your business from unintentionally breaching someone else's patent rights. Any business that is involved in manufacturing should seriously consider this form of insurance as a cost of doing business.
Share this article
---
Additional Resources for Entrepreneurs