Small Business Compensation
Paying for Performance
Wondering how to motivate employees? Incentive programs are a tried and true way to motivate employees to do their best. In this article on small business compensation, we offer guidelines for creatively rewarding your employees' hard work.
Employers are always looking for ways to motivate their employees and employees are always looking for ways to be rewarded for their hard work.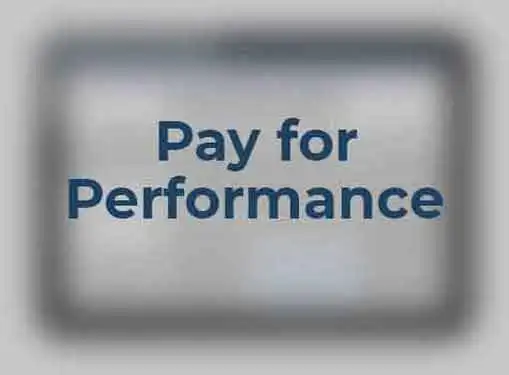 Incentive programs kill two birds with one stone, providing employers with a ready-made system for inspiring their staff and recognizing them for a job well done.
If incentive programs sound like a good idea for your small business, the first thing you need to know is that there are literally hundreds of programs to choose from. In fact, devising a creative incentive program can be almost as much fun as watching the expression on an employee's face when they receive their reward.
But before you get too carried away, you should know that a poorly designed incentive plan can be counter-productive or worse yet, downright devastating for your company.
When designing an incentive program for your business, here's what you need to consider:
Individual vs. Group Incentives
One of the first questions you need to answer is whether you will offer performance incentives for your employees on a group or an individual basis. Admittedly, group incentives are tempting. Your business will ultimately succeed or fail as a team. Group incentives can potentially reinforce the team nature of your operation by rewarding the entire staff for achieving important goals or benchmarks.
However, you also need to consider the fact that group incentives are inherently risky because they increase the potential for in-fighting and petty disputes. Even if the team achieves its goal, some employees will undoubtedly accuse other employees of not doing their part. When you take this into account, it becomes abundantly clear that individual reward programs are preferable to group rewards. Additionally, individual reward programs help create a bond with your highest performing employees - the ones that are most important for your success.
Cash vs. Non-Cash Incentives
Next, you'll need to decide whether you will offer cash or non-cash incentives. At the end of the day, nothing beats the motivating power of cold, hard cash. But cash alone won't get the job done. Sometimes non-cash incentives can work as well or better than a nice, big bonus check. Trips, merchandise, and vacation days are just the tip of the non-cash iceberg. To cover your bases, you might want to think about offering both cash and non-cash rewards in your incentive program.
Incentives vs. Base Pay
Regardless of what you call it, an incentive program can quickly be misconstrued as base pay, especially if it involves a cash reward offered on a regular, yearly basis. Many employees rely on their annual holiday "bonus" to pay for Christmas or plan for a vacation. Take it away, and you may have a full-blown revolt on your hands.
To reduce the risk of misunderstandings, you should establish a monitoring system to update your employees' progress throughout the year. If possible, have your employees track their own progress so they are involved in the process. You might also want to consider ending the reward period in the middle of the year to avoid hard feelings in December or January - the period when employees are more inclined to confuse a reward with base pay.
Share this article
---
Additional Resources for Entrepreneurs