Operations Management
Personal Protective Equipment (PPEs)
Written by Andrew Goldman for Gaebler Ventures
The money you spend on personal protective equipment may be an afterthought. This purchasing decision can have an adverse effect on your employees and productivity. As a result, these purchases need to be handled wisely.
If you are in the manufacturing or the food service industry, you are all too familiar with personal protective equipment.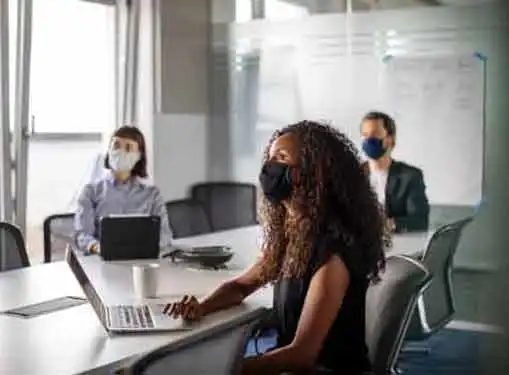 These PPE's include everything from hairnets to lab coats to rubber gloves. They are an important part of food and general safety; they keep your company up to code and present the customer with a comforting picture of your company. These materials, although not product costs, are costly and need to be managed as meticulously as any other raw material.
When I consult for small businesses, I always take a look at their spending habits. The area I always find the most interesting is the purchasing of these PPE's.
Some companies view them purely as commodities and base their purchasing decisions solely on price. Others just tack on the order with suppliers of other materials and accept the cost for what it is. In either case there's room for improvement and it's important to remember that a cheaper product could lead to additional waste and additional cost.
I consulted for a company in the baking industry that used a lot of plastic gloves. They had about 30 manufacturing employees and each employee went through about ten pairs of gloves per day (new gloves were required after touching trays, walls etc). The amount of gloves per person per day was a calculation that I insisted the company figure out. By analyzing the actual need, the company was able to better understand the implications of their purchasing decision.
The company's strategy was to purchase the cheapest gloves possible, and they succeeded. Their production manager showed me comparative quotes and proudly displayed their low-cost approach. In talking to employees and observing their operation, however, a very different story was told.
The gloves were made of a cheap material and often ripped or came off during the course of production. Not only did this raise a quality control issue, but it also required nearly twice as many gloves to be used. So much for the cost savings.
In addition to the obvious waste from ripped gloves, the cheap PPE's actually slowed down the productivity of the workforce. Employees spent time changing their gloves and adjusting their gloves while working. When I convinced the production manager to switch to a more costly style of gloves (based on employee recommendation) less gloves were used and employees were able to stay focused on their work for the entirety of their shifts. Who would have thought something as simple as plastic gloves could have such an adverse effect on costs and productivity?
Hairnets, lab coats and goggles are typically more straightforward than gloves, but the concept is still the same. If you're buying the cheapest product, make sure it isn't hindering your operation in anyway. Cheaper goggles may fog up, causing employees to spend time wiping and cleaning. Lab coats may be too thin and rip or blow around. In either case, the purchasing decision does not end with the purchase order. Speak with your employees and analyze the effect the product is having on their performance. Ask for their input, they'll appreciate that you want to make their jobs easier.
While your purchase price may increase slightly, productivity and employee satisfaction will also increase. That's definitely worth the effort.
Andrew Goldman is an Isenberg School of Management MBA student at the University of Massachusetts Amherst. He has extensive experience working with small businesses on a consulting basis.
Share this article
---
Additional Resources for Entrepreneurs