Business Plan Presentations
Presenting Your Business Plan
Written by Samuel Muriithi for Gaebler Ventures
It is in business plan presentation that the effort that you have invested in compiling the document may bear fruit or become entirely wasted. In addition to ensuring that what you intend to present is of great quality and accuracy, what are the other prerequisites that you have to keep in mind?
For effective business plan presentation you must first have a clear notion of who you are making the presentation to.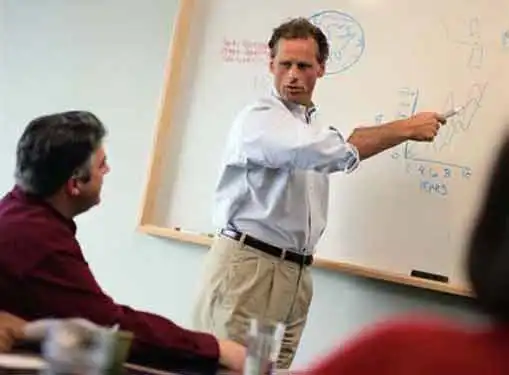 Many people will tend to issue the very same business plan to multiple recipients oblivious to the silent repercussions that these persons will start bearing in mind almost immediately. It does not take much time to 'personalize' a business plan for a specific reader more so because you have a soft copy of the same. Most of what you will be required to alter is typically contained in the first few pages of the document. The benefits of doing so are quite welcome and helpful for your business plan presentation in that the reader will undoubtedly appreciate your professional attention to detail in addition to feeling important and recognized.
Your listening audience is interested in knowing what your business is about and whether or not putting money into the same is a worthwhile effort. This person is by all means not a jack-of-all-trades; he or she might have never heard about your concept before. In your business plan presentation therefore, you need to make your explanations simple, brief and as interesting as possible without getting too animated.
Effective business plan presentation is also about being professional in your approach. In appreciating the fact that your audience has taken the time to listen to your pitch, you should have a clear idea of the main points you will focus on and how you will get these across. Prior preparation is required here and as much as possible you should get your ideas vetted by friends and colleagues whose constructive criticism you can trust. Mock presentations are quite in order as the facial expressions you are bound to observe will give an indication of how convincing you are or otherwise.
In your business plan presentation you should aim to remain lucid and coherent. The use of visual aids is quite okay wherever necessary but by no means should this be used to look impressionable in the audience's eyes. All you have to do is to prove beyond doubt that you have an in-depth understanding of your product/service, the target market, and all the eventualities that may come into play in the proposed business' running. You should be able to counter every criticism from an informed point of view.
Samuel Muriithi is a business owner in Nairobi, Kenya. He has extensive international business experience in the United States and India.
Share this article
---
Additional Resources for Entrepreneurs