Supply Chain Management
Process Mapping
Written by Andrew Goldman for Gaebler Ventures
On a mission to improve supply chain management within your organization? Mapping out your processes is an inexpensive way to make great strides and improvement.
Supply chain management is a broad and complex topic.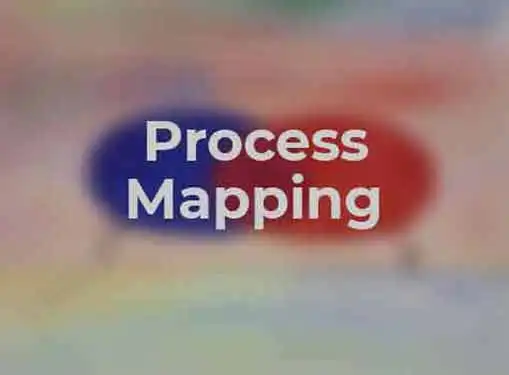 At its most basic level, it is the series of steps and persons involved with every stage of your operation. It encompasses your suppliers, their procurement of material and works, all the way down through your distribution network until it reaches the final customers.
While an advanced knowledge of supply chain management is unnecessary for small business success, understanding some basic concepts will certainly help maintain the firm's viability in the long run.
One basic technique of supply chain management, which is greatly underutilized by small businesses, is the mapping and drawing of your supply chain and production processes.
By drawing out your operation on paper, you can visualize and understand your problems. Incorporating everyone in the process makes it easy to identify areas of concern and will help alleviate waste.
Process mapping provides a visualization of all the steps needed to procure and produce materials, deliver a product, and understand potential problem areas. Just like conventional maps, your process design should have a start and end point, with different sections outlining various stages along the way. Here are the basic steps to creating such an outline:
Begin by drawing out your suppliers. What does it take to purchase and receive items? Include critical information such as lead times and minimum stock orders. If you have had any problems in the past (late deliveries, incorrect deliveries etcetera), include these on the map as well. This will help you get a better sense for what you're dealing with, and how to avoid future problems.
Include the receiving function and any issues that may arise during the receipt of ordered goods. For example, you may have identified that improper orders are common with an individual supplier; as a result, you should ensure your receiving function has a process for checking the order before the supplier's truck leaves the warehouse.
Draw lines indicating where the raw materials go after being shipped and received. Do you spend a lot of time moving inventory? Does your material inventory move to one place, only to be moved again the next day? Mapping out these processes allows for better visualization of where there is wasted time and energy. Remember, where there's waste, there's lost money.
Continue this mapping process through your own internal processes. Once you have this on paper, you can see the process as a whole, and should initiate employee input. Employees may notice missing items or have suggestions to improve the overall process.
You can also use the map for trial and error. Try shifting processes around on paper to see if you can calculate and anticipate future results. The map should include all problem areas, which should be addressed as a team. It thus becomes easier to target and eliminate such issues.
So, remember: map, draw and visualize your operation. It's a great way to improve your processes.
Andrew Goldman is an Isenberg School of Management MBA student at the University of Massachusetts Amherst. He has extensive experience working with small businesses on a consulting basis.
Share this article
---
Additional Resources for Entrepreneurs