Naming and Branding
Product Branding
Written by Samuel Muriithi for Gaebler Ventures
It is brands that help us identify and distinguish various products and services. The same brands assure us of a similar quality every time we choose to buy the same product/service again. What does product branding entail for a small enterprise?
Product branding is the effort that goes into giving a brand identity to a product or service.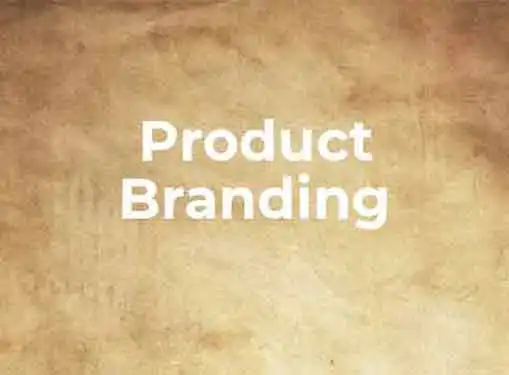 The brand may be in the form of a name, a symbol, a term or a design, or a combination of these, such that customers can easily pick it out from a line of competing alternatives. This effort should only be undertaken when there is a need to promote a product/service and a commitment that this will always be supported by a consistent quality of production.
Successful product branding makes it easier to initiate an advertising campaign simply because customers know what exact product they should expect to find on the shelves. A product that has a distinguishing brand cannot be easily confused with any other product. This means that a small enterprise will have an easier task trying to consolidate and control its target market. Product branding is similarly useful for a small enterprise intent on using a pricing strategy that is higher than the market norm. This, by extension, is a great way to associate a product/service with a measure of prestige, showing its quality is better than what competing products offer.
Product branding is not always a feasible undertaking for a small enterprise. This observation is clearly illustrated when you consider businesses that deal in raw materials that cannot be differentiated e.g. milk, wheat, coal, fruits and vegetables. It is impossible to exactly identify who supplied two crates of mangos sitting side by side in the market; they may actually have been supplied by the same supply business. However, product branding becomes feasible for this category of goods when they are repackaged in consumer quantities. A business which resells defective items from its production line will not want to brand these as it would pose negative implications on its usual-quality products.
Careful forethought should precede the product branding exercise since a blunder may actually become the Achilles heel of an otherwise perfect product. A good brand name will suggest some of the product's attributes including use, benefits, and action e.g. 'Audio Bassphones' can easily market headphones that will give the user an enjoyable bass experience. The brand name of choice should be easy to remember by virtue of the ease of spelling and pronunciation. The entrepreneur should settle for a distinctive brand identity and one to which future new products can be easily adapted. Last but not least, the brand name should not present any registration and legal protection complications.
Samuel Muriithi is a business owner in Nairobi, Kenya. He has extensive international business experience in the United States and India.
Share this article
---
Additional Resources for Entrepreneurs