Leadership Articles
Putting the Right Managers in Charge
Written by Angela Ly for Gaebler Ventures
How do you hire a manager for your start-up? Leadership and management are key to the success of your business. Follow these four simple rules for hiring effective managers for your organization.
So your business is taking off and you are about to begin your expansion plans.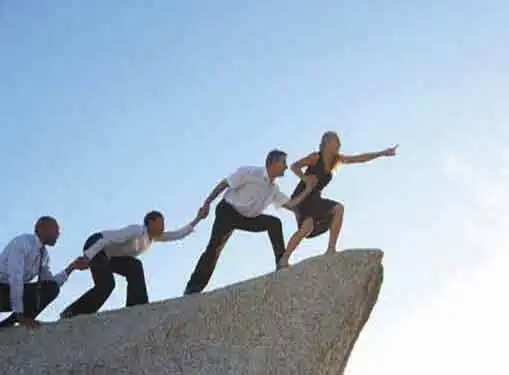 You'll need to hire more people and get some to take on management roles. It's not difficult to put people in charge, but it is definitely a tricky process to match the right person to the job.
Most of us would have encountered poorly performing managers at the workplace. Often, they were star performers when they were at junior levels in the company, but somehow fail at managing others. Perhaps they just do not have that leadership factor, and am unable to command the respect and attention of the department. Sometimes, they are just misplaced.
Here are some tips for putting the right mangers in charge.
1. Give them a suitable role
Let the marketing whiz do what he does best. For start-ups, the time is not right to talk about being all-rounded managers, which are concepts more appropriate for multinational firms. As you train your staff in the area they excel in, they develop deeper capabilities and are in a better position to manage teams in an area that they were well-versed and comfortable in.
2. Talk to them about the job requirements
A face-to-face discussion will help to ensure that your manager understands what you require her to do for the new role, her expected performance and challenges ahead. There is no use painting a pretty picture at the beginning in order to quickly get someone to step up to the role if that person does not have the competence as yet. Not only would there be disappointment if things went pear-shaped, but the team's confidence would be affected. It is best that everyone understands what's required of them right at the start.
3. Get their views and ideas
Get his views on how his team can improve in the next six months, and ask him to prepare a timeline and concrete plan. Also, seek his ideas on how to make the company more profitable, as well as his inputs on the expansion plan. Through this, you can assess his competence and ability to think like an effective leader.
4. Observe her interaction with peers
A good manager may not always produce excellent results. This could happen if she is not on good terms with other managers, who may then not feel very cooperative towards her. Evaluate the situation carefully. Human relations are a sensitive issue, and it is best not to jump to conclusions. Your role here is not to be the mediator, but to find the right person for the job. Hence, it is not your duty to find out the underlying reasons but to assess whether she is able to deal with the situation and deliver good results.
You want someone who is able to work well with other managers, improving communication within the company. You would also want to keep disagreements professional and discussed over meetings for resolution. Through good observation, you can get a feel of how your managers work as a team.
Angela is currently an MBA student at Nanyang Technological University in Singapore. Ms. Ly is looking to specialise in Finance, and has an interest in exploring topics in entrepreneurship and strategies for small businesses.
Share this article
---
Additional Resources for Entrepreneurs