Real Estate Articles
Quit Claim Deed and Warranty Deed
Written by Brent Pace for Gaebler Ventures
If you are purchasing real estate you will want to be sure to get a quit claim deed and/or a warranty deed to help ensure that your purchase is valid.
Purchasing real estate can be a complicated proposition.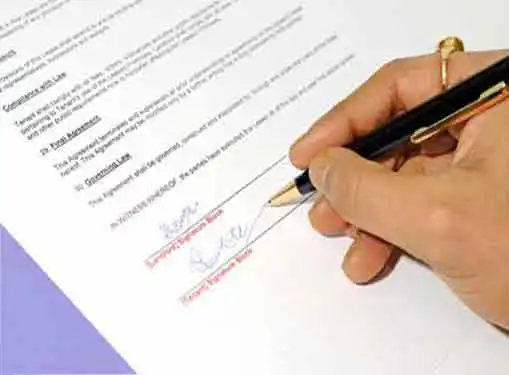 If you are buying some real estate for your business, you will have a long process to go through to complete all the necessary due diligence and legal documentation. In the midst of the process, don't forget to get yourself a quit claim deed and/or warranty deed from the previous owner. This document will be a big help to you in the event that you have problems with the previous owner after the sale is complete.
Quit Claim Deed
A quit claim deed is just a legal document, sort of like a lease. The function of a quit claim deed is to transfer the interest in real property to a new individual. In essence, the previous owner is relinquishing claim to the property and deeding it to the new owner.
The quit claim deed is unique in that it transfers the old owner's interest but it does not make any kind of representation by the giver as to whether they actually owned the property in the first place. It's an interesting quirk, but an important one. So you need more than a quitclaim deed to really make a purchase function.
A good thing to use in concert with a quit claim deed would be a title report and title insurance. Executing both title insurance and title report, together with the quit claim deed, can help to secure your real estate purchase. In addition, most sales are governed by the over-arching document for the sale which is often called a purchase and sale agreement, or PSA.
One more important point to mention that affects your quit claim deed is notarization. Make sure that the actual deed is notarized to ensure that it is valid. Notary requirements vary from State to State so make sure the one you receive is valid in the State where the property is located.
Warranty Deed
A warranty deed is slightly different than a quit claim deed. With a warranty deed, the individual or corporation that is selling the property is providing a guarantee, or warrantee, that they hold the property free and clear. In other words, the person selling the property is saying that the title they are conveying to the buyer is free and clear. There should be no liens or encumbrances on it unless they are specifically specified.
As with a quit claim deed, a title insurance policy and title report are still good investments to make to ensure that the property is in fact free and clear. The nice this about the warranty deed, however, is that unless it specifically states otherwise it gives the buyer the opportunity to sue the seller and recover damages if there are liens and unidentified encumbrances on the property.
Requirements Vary
Keep in mind that requirements for purchase and sale agreements, quit claim deeds, and warranty deeds vary from State to State. Many laws governing the transfer of property have been handed down through common law practices dating back hundreds of years in England. Over time different versions and methods of these practices have been adopted. It's one of the quirks in American real estate, but one that should not be ignored by potential property buyers. Make sure you consult legal counsel to ensure you are entering into the correct agreements for your property purchase.
Brent Pace is currently an MBA candidate at University of California at Berkeley. Originally from Salt Lake City, Brent's experience is in commercial real estate development and management. Brent will have tips for small business owners as they negotiate their real estate needs.
Share this article
---
Additional Resources for Entrepreneurs