What It Takes To Be An Entrepreneur
Raising Entrepreneurs
Written by Kathryn Lang for Gaebler Ventures
The best time to train an entrepreneur is from the beginning. Children have large imaginations. Encourage that spirit into a business where they can learn to love work.
Entrepreneurs do not just arrive for the most part.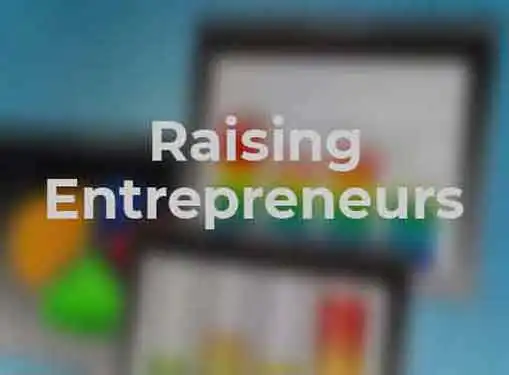 Most entrepreneurs are grown - through the encouragement, mentoring and teachings of parents or other significant people in their lives. Growing up entrepreneurs needs only to start early and not be limited to pre-determined ideas.
Easy Steps to Raise up Entrepreneurs
1. Start early - when children can count then they can begin to understand the idea of working for money (or things). Start them out doing small tasks for your business or around your home. Pay them based on their skills and age and not ($1per hour for older children and less for younger children is a good starting wage). As their skills grow and their consistency to accomplish the task expands then allow them to begin asking friends and neighbors for odd jobs.
2. Teach finances along the way - understanding basic finances can be the most important tool for any entrepreneur. Children should begin keeping a basic budget as soon as they can add and subtract. As the child grows in maturity and skills then the budget should become more detailed.
3. Beyond the basics - there are jobs and chores that must be completed for the home to run properly. These are not the jobs that children should earn money to complete. After the basic chores are done, then the real work can begin. Set up a list of household chores that have to be accomplished and also a list of additional jobs that children can earn money for doing after the household work is done.
4. No real limits - the right person can sell anything to the right buyer. A child with the right communication skills can make spending money setting up a lemonade stand near the fireworks display in town, selling balloon animals to other kids, or making paper flowers to sell. The limits of the entrepreneur are built solely in the mind. Encourage your budding entrepreneur to give it a go, but always remind them to provide a better product, a better price or better customer service if they want to build a business.
5. Getting support - entrepreneurs often thrive off of helping other entrepreneurs. Reach out to mentors that can give your children the support and skills necessary to grow the business or to discover the business that will begin the entrepreneurial journey.
6. Allow them to walk away - not all business will work out, and not all businesses are meant to last forever. Entrepreneurs tend to stick to a business or venture for a season before selling and starting the next adventure. Give your growing entrepreneurs permission to sell a business and start fresh. This is not the same as quitting but is about learning the fluid actions of businesses.
Many children have a heart for being entrepreneurs, but that desire may not get fed and grown. Growing entrepreneurs means starting early, allowing for growth (and even failure) and teaching finances. The earlier your start helping entrepreneurs find his or her path then the sooner you will see them fly.
Kathryn Lang is a professionial writer and motivational speaker. She enjoys writing about a wide variety of business topics including youth businesses and finance.
Share this article
---
Additional Resources for Entrepreneurs